Key Notes: 28 May 2021
28th May 2021
Year 11 Celebrations
It was the last day in school for our year 11 pupils. In the morning, pupils had their group and individual photos taken, with final English assessment during period 2. We were fortunate to have lovely weather for the 'leavers event' in the afternoon. They had fun on the bouncy castle, ice cream and games on the back field and the traditional shirt-signing. They have all been sent emails asking for some text and nominations for the yearbook with a deadline of 7th June. We are looking at arrangements for GCSE results day on 12th August and will be in contact with Year 11 parents about the details in due course. Please remember that the official leaving day is Friday June 25th – we will be in touch between now and then.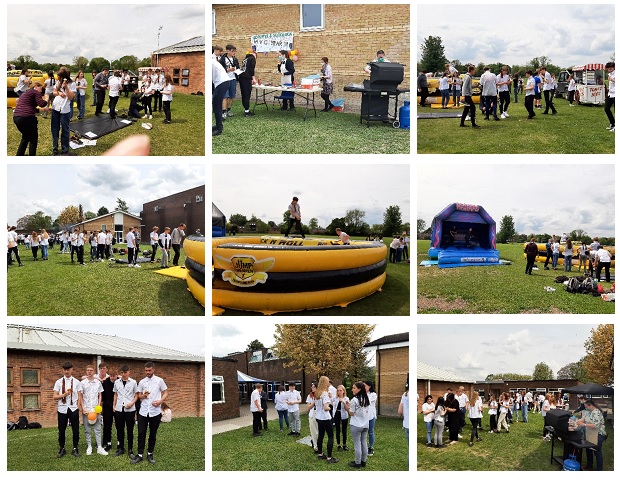 Mandarin Mayhem
Mr Fan's Year 11 Mandarin class enjoyed a final fun session of "Students vs Teacher" on Thursday as he tried to 'catch them out' with some vocabulary, but they were too quick! We are very proud that this group of pupils will be the first at MVC to have taken the full Mandarin GCSE test paper. They have really worked very hard, even during the lockdown, and we wish them all the very best.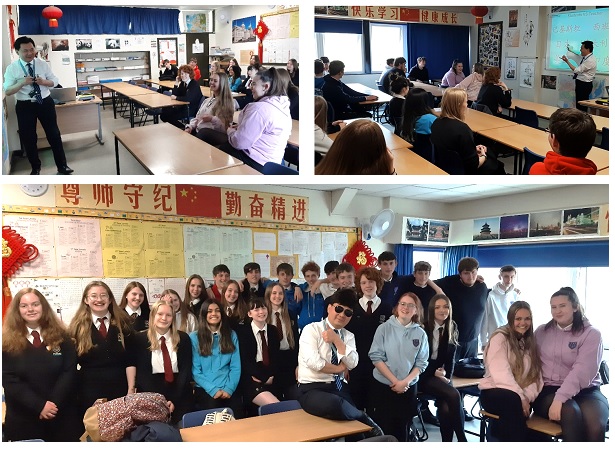 Year 7 Credits
Six Year 7 pupils have already reached 125 positive credits and as a result have been awarded a certificate by Head of Year, Mr Barlow. Five are pictured here from left to right; Evelyn, Molly, Tommy, Zachary and George. Charlie in Year 7 (not pictured) was the first boy to reach 125 credits. Whilst 125 credits may be hard for some to reach, this year pupils can still be recognised as Star of the Week, and continued good behaviour will enable them to go on the Year 7's end of year trip in July.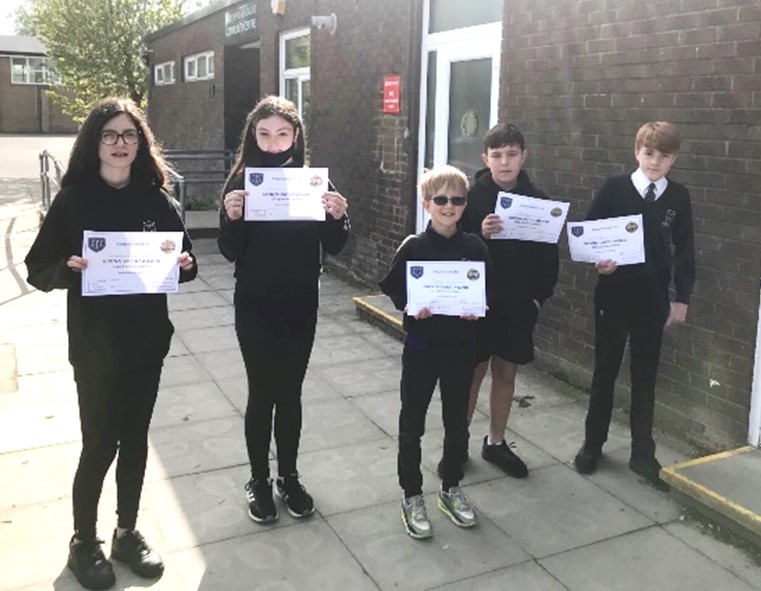 Sporting Fixtures: First Post-Lockdown Away Matches
On Tuesday, Mr Kennedy took Year 10s to play King James Academy at Royston. It was a really good game. Melbourn took an early lead, with a fantastic long-range effort from Joe, right into the top corner. King James came back at us strongly and by half-time the score was 2-1 to King James. After a bit of a reorganisation at half-time we started the second half really strongly. When King James scored a breakaway goal, we found ourselves 3-1 down!
The boys showed fantastic fighting spirit and got a goal back, following an excellent flowing move involving Ryan, Joe and Louie. Unbelievably, we managed to level the scores at 3-3 when Alfie outpaced their last defender to poke the ball past their onrushing keeper. In the end, King James managed to win on penalties. Man of the Match went to Alfie, who didn't stop running throughout the whole game!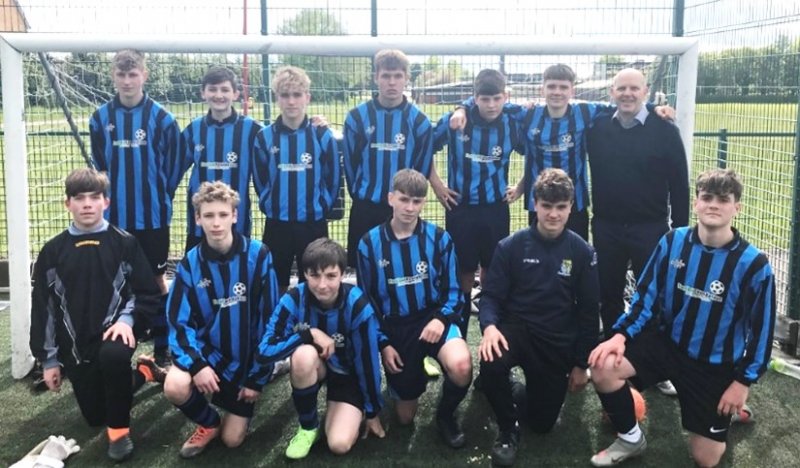 On a wet and windy Wednesday afternoon, Mr Barnes took a group of year 9 pupils to King James Academy to play their first football match after lockdown. The losing result (4-0) was not a true reflection of the effort and endurance each player showed throughout the game. The team have been taking part in enrichment football sessions throughout the term and have created a fantastic team spirit. It was lovely seeing such a range of individuals taking part – this is what sport is all about. Although they all contributed during the game, the Man of the Match award went to Charlie for a fantastic performance. We look forward to more games before the end of the year.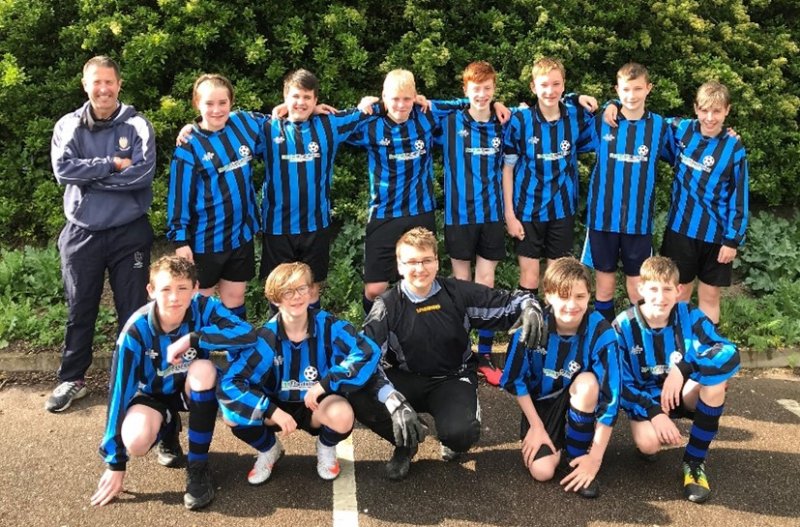 Ski Trip 2022
We are delighted to be running our first overseas trip for two years to Austria in 2022. The trip was massively over-subscribed and so staff are planning the next trip in 2023 so nobody misses out. This opportunity allows pupils to experience a different culture as well as learning a brilliant skill.
Online Safety
If you or your child are worried about online sexual abuse, or the way that someone has been communicating with your child online, this can be reported to CEOP (Child Exploitation and Online Protection). CEOP has helped thousands of people in need of support. When you make a report, one of CEOP's experienced Child Protection Advisers will be there to make sure that your child gets the help and support that they need. To make a report to CEOP you can use the Click CEOP Internet Safety button on the MVC website here. On the CEOP website you will find information about keeping yourself or a child safe from child sexual exploitation.
If you are experiencing online bullying or something else online has worried you, please speak to an adult you trust, or you can talk to Childline at any time on 0800 1111 or at www.childline.org.uk.
Personal, Social, Citizenship and Health Education: County Lines
As life starts to return to normal and children are back out experiencing some independence, this can also mean they are exposed to additional risks. County Lines is a growing risk nationwide and therefore we have put together some information to raise awareness.
County Lines is a way to describe a specific type of criminal exploitation. This is where gangs and organised crime networks exploit children to sell drugs. They are often forced to travel to different counties, and they use dedicated mobile phone 'lines' to sell these drugs. This is where the term comes from.
Possible EARLY signs of County Lines involvement:
Unexplained money, clothes or gifts
Having more than 1 phone or means of communication not provided by parents
Frequent unexplained and excessive phone use at all hours of day and night, resulting in anxious and edgy behaviour
Changing friendship groups
Unexplained injuries
Weapons
Missing time at school
Staying away overnight frequently
Uncharacteristic changes in behaviour - withdrawn or disengaged from usual interests and school
Decline in school results and performance
As a parent, it is important to remember that you are not to blame and that although your child may be breaking the law, they are a victim of their exploiters. Here are some of the things you could do:
Talk: talk to your child; stay calm, open, honest and non-judgmental
Report: if you have any concerns, safeguard your child by talking to the Police or Crimestoppers
Gather: keep anything that can be used as evidence – diary, train/bus tickets
Share: talk to school and other agencies to safeguard your child
Be aware: ensure you always know where your child is and who they are with
For more information visit: Herts Police Advice for Parents
and see also the pdf: Advice to Parents and Carers on Gangs
MVC Alumni
Georgie Bull, who you may recall won the UK and Ireland Underwater Photography Championship 2020, is currently working with the photographer who films for David Attenborough. Another former pupil, Tom Jackson, is now working as a PR Officer at MB Motorsport, with Mark Blundell.
We are always keen to find out what our former pupils are doing and like to involve our alumni in:
Being on a 'Somebody Amazing' poster to inspire our pupils - you can see an example by clicking the link to our website here.
Supporting and inspiring current pupils through assemblies, careers days, and/or mentoring.
If you are a former pupil, and are interested, please complete the form on our website here and send it with a recent photo to office@melbournvc.org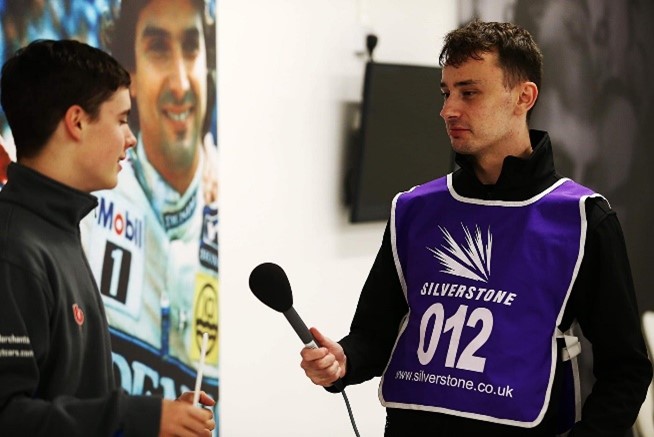 Pupil Showcases: Pottery and Art
Mrs Bryce has been working with students in small groups, in both year 7 and year 8, to produce some wonderful pottery work. Year 7 have been working on Illuminated Manuscript and Letter pottery design work. Year 8 have been working on robot-based pottery design. The pottery work compliments the art done in class. Meanwhile, Year 9 are working on Pop Art Research pages and observational drawings of cans. You can enjoy a sample of their work at the end of this newsletter.
Pupil Showcase: Year 9 Pop Art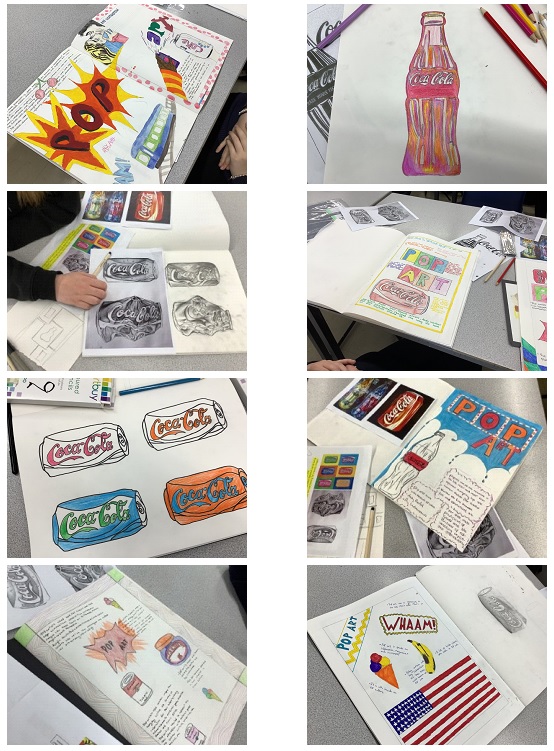 Pupil Showcase: Years 7 and 8 Pottery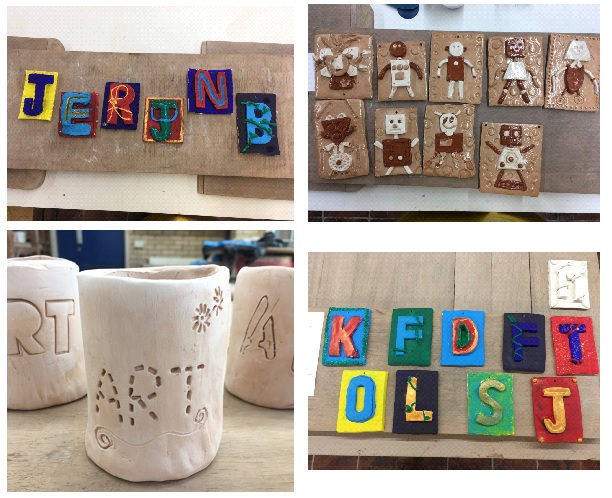 ICT Developments: iPads for Learning
Key Stage 3 parents have already been sent an email about iPads for learning – please look out for some more information regarding this exciting development.
Have a good half term break,
Simon Holmes