'Somebody Amazing Starts At Melbourn Village College'
Welcome to the alumni section of our website. We are always keen to find out what our former pupils do and we hope, as this page develops, to include news both for and about our former pupils. Furthermore, we would like to involve our alumni in:
Being on a 'Somebody Amazing' poster to inspire our pupils - you can see an example by clicking the link on this page.
Supporting and inspiring current pupils through assemblies, careers days, mentoring, etc.
If you are a former pupil, please do take a few moments to complete the form and send it with a recent photo to office@melbournvc.org
Many thanks.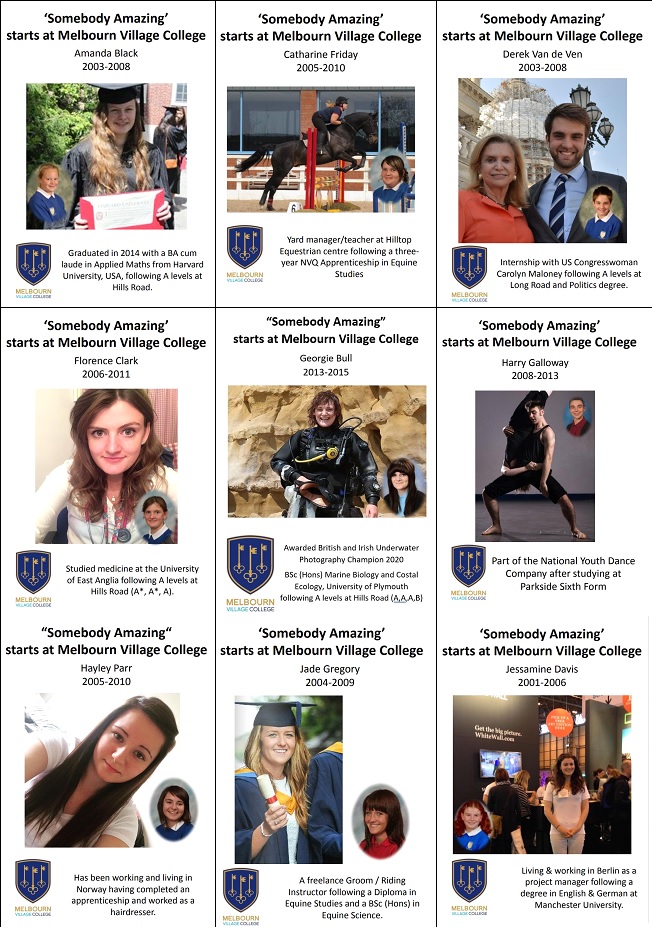 Everybody is somebody