Students take to stage for Poetry Festival
14th December 2018
KS3 English students took to the stage this week to perform an array of published poetry. From the festive, fun-filled and light-hearted, to the naughty, silly and sporty, our Year 7 students certainly provided a morning of entertainment yesterday.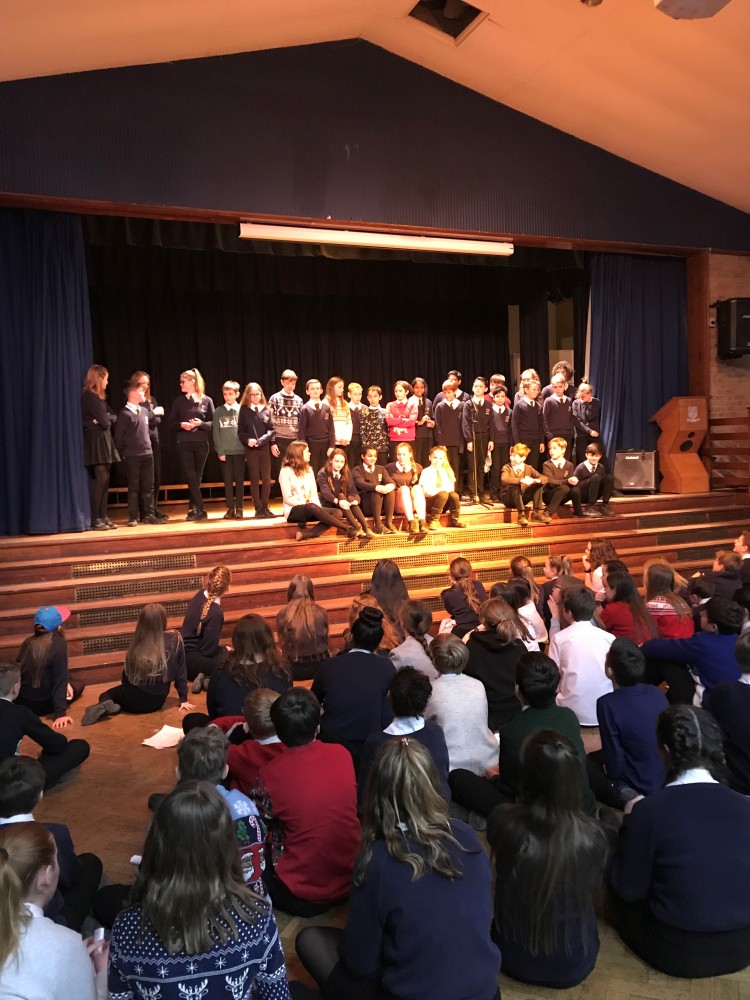 Our English department have been working closely with their classes over the past week to put together this installation for the annual Poetry Festival. Every single student bravely stood in front of the rest of their year group and confidently delivered their lines during their performance. Poems of choice included the brilliant Benjamin Zephaniah's 'Talking Turkeys' (superbly spoken by a small group in 71A), Michael Rosen's "No Talking in Class" (delivered by 7-2 - the winners of the best performance). We also had an excerpt of "Revolting Children" written by Tim Rice for the musical "Matilda", which even featured paper aeroplanes flung out into the audience! Year 7 students did themselves proud for their first ever Poetry Festival performances and we look forward to getting them prepared again next year.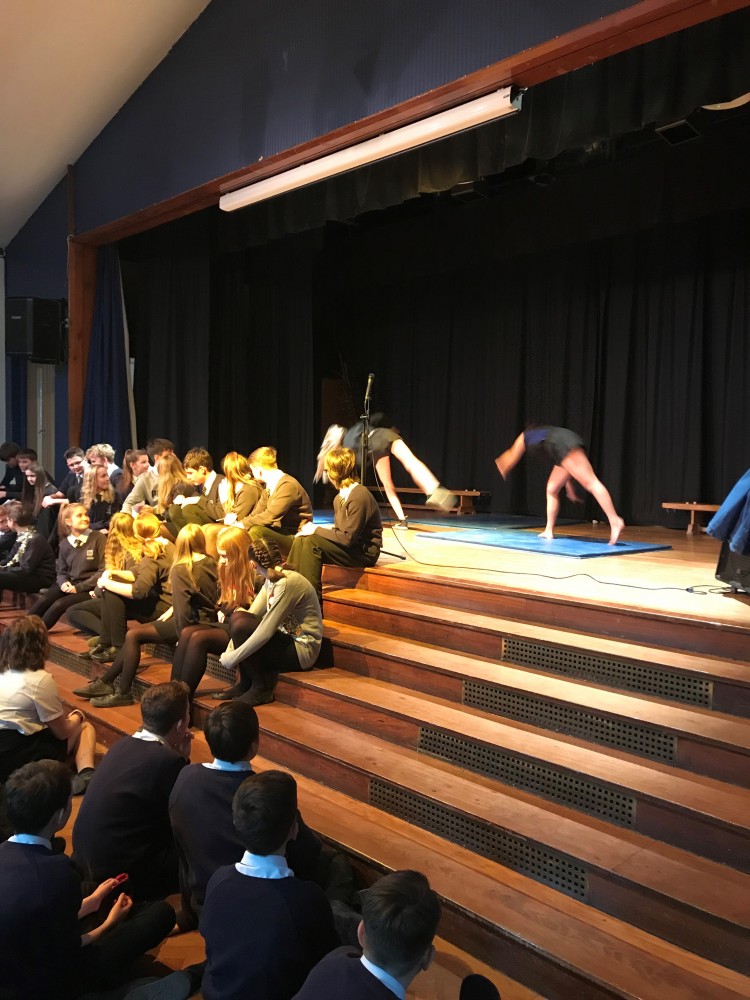 This morning saw the remainder of KS3, Years 8 & 9, delivering their poetry to an equally high standard. The hall was filled with an excited, buzzy atmosphere, with some Christmas songs to accompany the transitions between groups. As experienced poetry readers by now, the morning ran very smoothly and students were encouraging and supportive of one another.
A few brave students even read a poem completely solo, including Daniel Webb in 9-5 (winner of best vocal performance) and Emily Ward in 8-5. All students will be the recipient of some very well deserved credits for their participation and involvement. Winners of various awards will receive a certificate in the new year. The English department would like to thank and congratulate all those involved.