Students help bring Festive Cheer
21st November 2018
Year 10 Health and Social Care students had a brilliant afternoon helping out at a Celebration of Ages event.
The Melbourn Village College students joined older members of the local community for a Christmas gathering at the Cambridge Motel.
The girls helped serve the food and drink, assisted the guests in moving round the room and handed out the raffle prizes.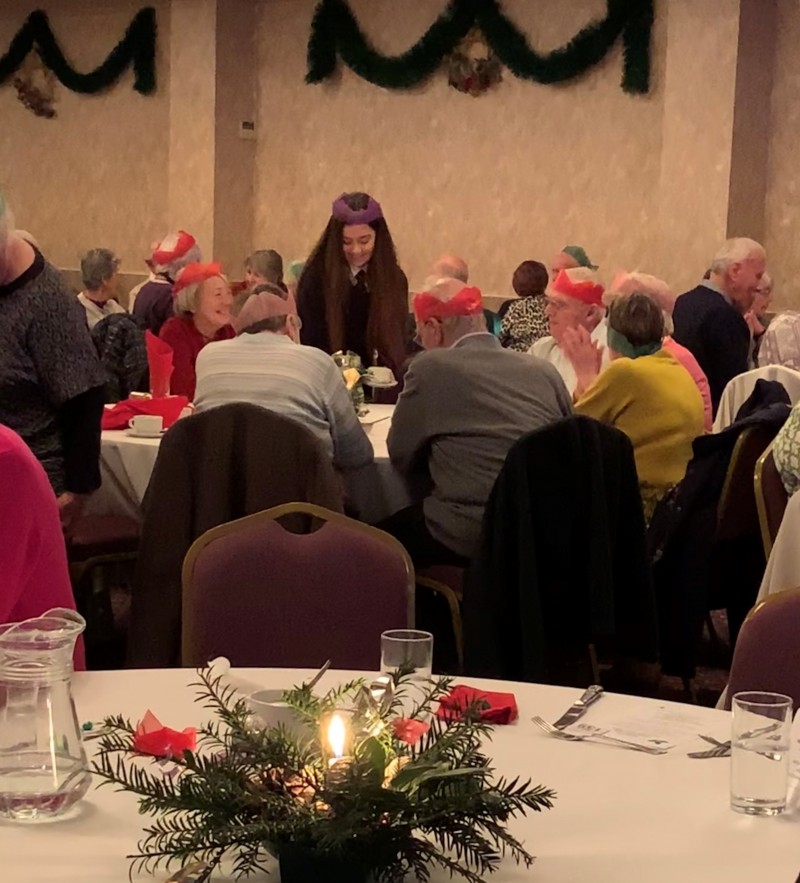 Teacher Charlotte Joyce, who teaches the Health and Social Care programme, said: "The pupils went above and beyond to make sure everyone had a good time.
"Some pupils were told stories of their great grandparents and got quite emotional. Many pupils even gave away their raffle prizes to their new friends.
"I'm very proud of them and feel that they learnt a lot from the experience."
The Celebration of Ages is a regular event for invited guests and is organised by Melbourn Parish Council.