SLT Update November 9th
9th November 2018
Senior Leadership Weekly Round-Up
9th November 2018
 The English Department and Yr11 students would like to thank Dave Smith, Professional Writer and former Stand-Up Comedian, for his excellent writing workshop. Dave gave the students superb ideas and strategies for producing a high standard of written work and we look forward to seeing the result of his advice once the Yr11s have completed their Language Mock later in November.
 Congratulations to Jasmine Woolison, who competed in the ISTD National Ballroom and Latin Grand Finals in Blackpool last weekend. She did extremely well, dancing at the highest level of Gold and returning 4th, 5th and 6th in the whole country.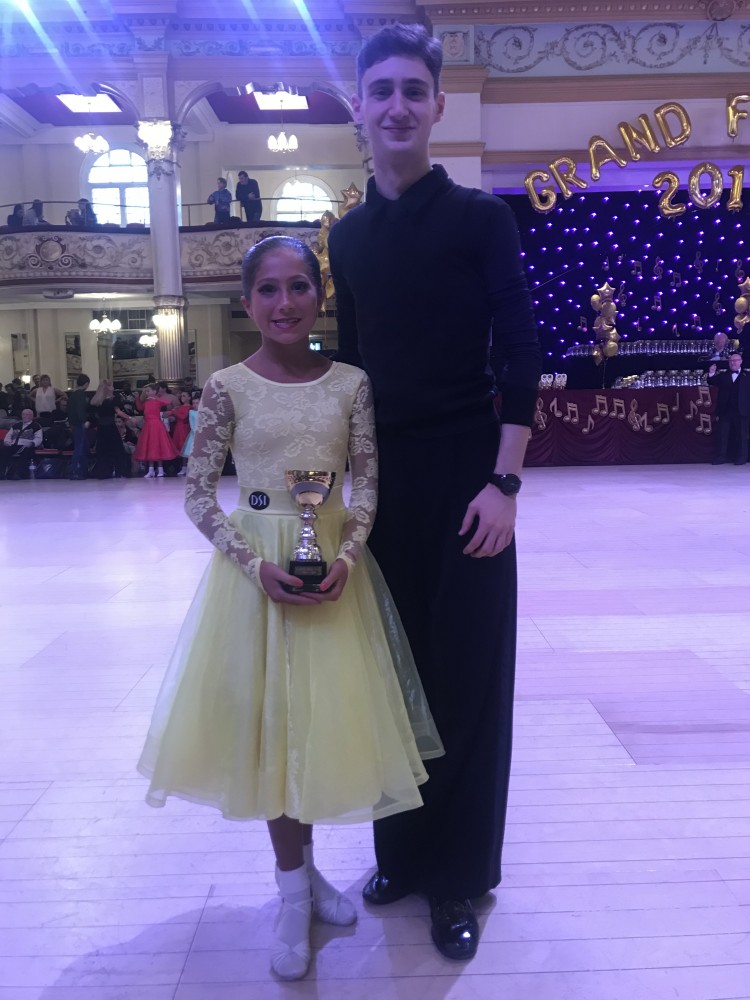  Reminder about procedure for student illness: If your child feels ill during the College day, he/she should ask to go to reception. The first aider on duty will deal with the student, phoning home if necessary. Please remember that students should not contact parents/carers themselves and parents/carers should not come to the College to take a child home unless asked to by a member of our staff.
Senior Leadership Weekly Round-Up
9th November 2018
 Well done to our first ever U13 girls' rugby team, who took part in the first local Schools Tournament. The girls travelled to Shelford Rugby Club on Tuesday and took part in some coaching sessions with Soham Village College on the morning before playing four games in the afternoon. Their development in a short space of time was amazing, as we put our skills into practice and won all four games, beating Soham, Chesterton, Cottenham and NCA. The challenge for the girls is to remain committed next year and grow girls' rugby further by inviting any peers and Yr7s to the future enrichment sessions.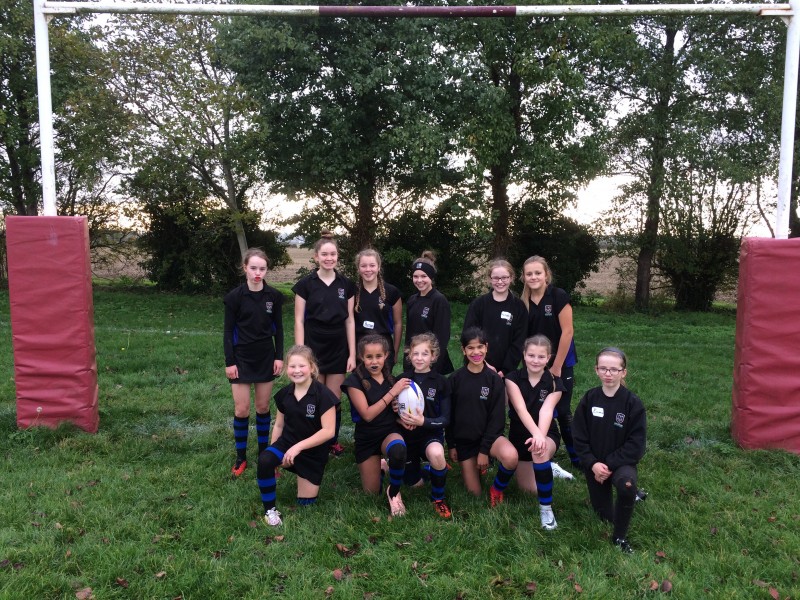  On Wednesday, it looked like Christmas had come early with a couple of stacks of wrapped shoeboxes being loaded into Mrs Gunner's car. This was a result of the Link to Hope Shoebox Appeal that MVC is proud to support each year. Very soon, the 20 boxes that we collected will be winging their way with the other 330 boxes collected from different organisations by the Rev'd Couch to deserving people in Romania and other countries in Eastern Europe. If you look carefully at the picture, you may just be able to spot your box! Thank you to everyone who donated a box or items to make up a box for this year's appeal.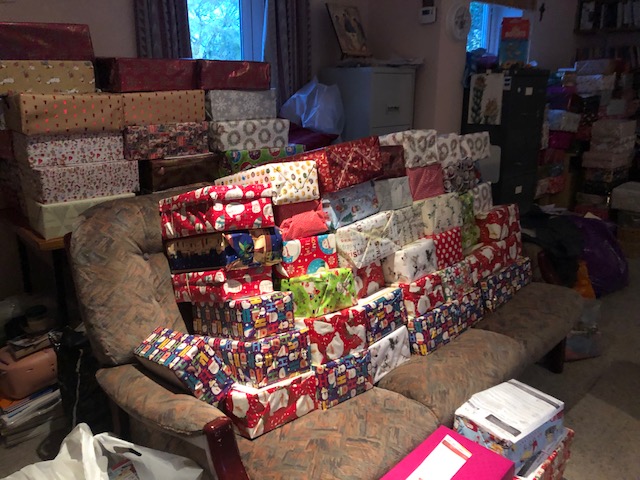  Miss King would like to say a massive 'well done' to her English class: 10-2. She set a challenging project for homework, which included lots of wider reading, investigation and interpretation of the allusions in 'A Christmas Carol', and she was overwhelmed with the outstanding quality of the work produced by every single student; it was abundantly clear that all of the students put in a great deal of effort and, as a result, they will benefit from an elevated understanding of a challenging novella. Well done!
 The annual Language Perfect Northern Hemisphere Championships are well under way! All KS3 students and KS4 linguists are registered and you can access the games at any time. MVC is currently 9th in the world and 14 students have gained certificates already, so keep it up! It runs until 13th November and your login details are: Username: MVCFirstnameLastname Password: firstname (No capitals) Good luck.
 We are very pleased and PROUD to say that the Year 7s WON The District School Hockey Tournament!!! The girls are 1st out of the 16 schools that took part yesterday. HUGE congratulations!
The girls played their first match against Cottenham VC, winning an amazing 4-0. Jessica Brickles stepped up to play GK for the first time and, with her quick reaction skills, kept a clean sheet for the first two games. The girls played a tough game against Impington VC, drawing 0-0 but winning on penalty corners. Our final game against Soham VC saw the girls 1-0 down in the first 5minutes. However, the girls were very determined to ensure this was not going to stop them. Melbourn came back stronger as a team winning the game at 2-1.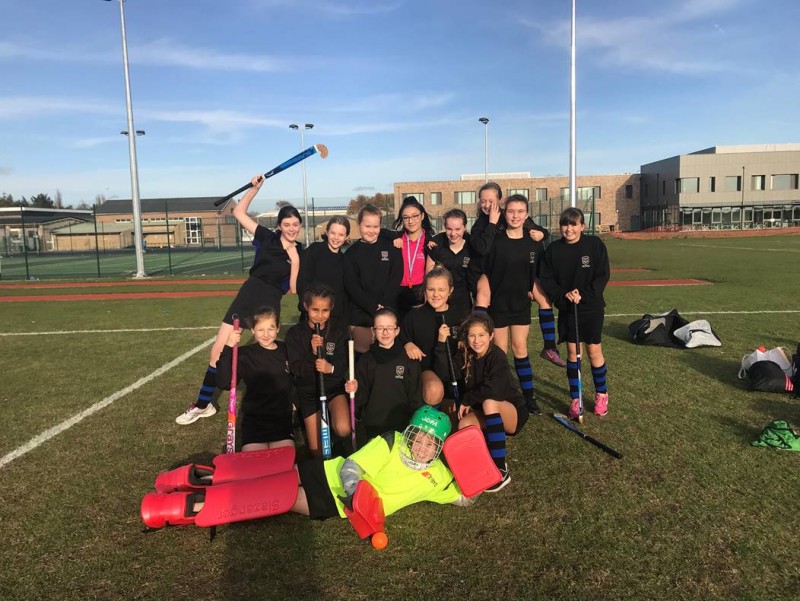 That put Melbourn into the second round! Our first opponents were Swavesey VC and within the first few minutes Melbourn were 1-0 up. However, Swavesey were determined they weren't going to lose without a fight, equalising 1-1. But this did not stop Melbourn; through teamwork and the leadership of their captain, Annabelle Helme, the girls won 2-1. This time the girls faced Cambourne VC, both teams battling to the very end drawing 1-1. The girls ran on to the hockey pitch determined to make their last match of hockey against Comberton VC, one they'll never forget. After 3 minutes, the girls had already scored their first goal, using their amazing stick work, dribbling past Comberton defenders and scoring. Melbourn's defence held up for a while, but the opposition finally broke through when Jessica came out of the goa,l brave and focused, to make a brilliant save against the first shot. Jess kicked the ball away but a Comberton player managed to intercept the ball and slipped it in behind her. Although the score was even at the end of the game, Miss Evans was very pleased with the team's performance throughout the whole day and thrilled to win the title.
Thanks to Alexa Hurrell, Lauren Schofield, Jess Wainwright and Jasmine Woollison's amazing defence, always with their stick down, many of the schools' attacking moves were squashed. Lauren also did a great job as a sweeper, clearing any loose balls and tackling well. As well as Annabelle Helme, Jazzy Osborne, and Jessica Hardy, whose shooting skills were on fire! Well done to all the team: Emma Baker, Jessica Brickles, Georgia D'arcy, Evie Habergham, Annabelle Helme, Alexa Hurrell, Tasi Nicholson, Emilie Norton, Lauren Schofield, Jess Wainwright, Jazzy Osborne, Jessica Hardy and Jasmine Woollison; the girls have made huge improvements from their first game in September and have now been rewarded with the District title.
A special thank you to Victoria Kay who has been working with the girls during enrichment as part of her volunteering hours for her Sports Leadership qualification. Victoria helped organise the teams, their formations and umpired all games with her exceptional knowledge of the rules of hockey and her experience from playing for Royston. All teachers were very impressed with her conduct and knowledge of the game. Well done!
 Next Friday, 16th November, students are invited to pay £1 to wear non-uniform to support Children in Need. (We are also asking Yr 11 to pay an extra £1 to go towards their prom fund).
 Ahead of this weekend's commemoration of the end of hostilities in World War one, Mrs Hallam was delighted to see the effort Yr7 students have made in researching and presenting their findings about life at home and in the trenches. This will inform our study of the novel Private Peaceful by Sir Michael Morpurgo, as well as helping students to understand a key point in modern world history. It has led to some interesting discussion work.
Senior Leadership Weekly Round-Up
9th November 2018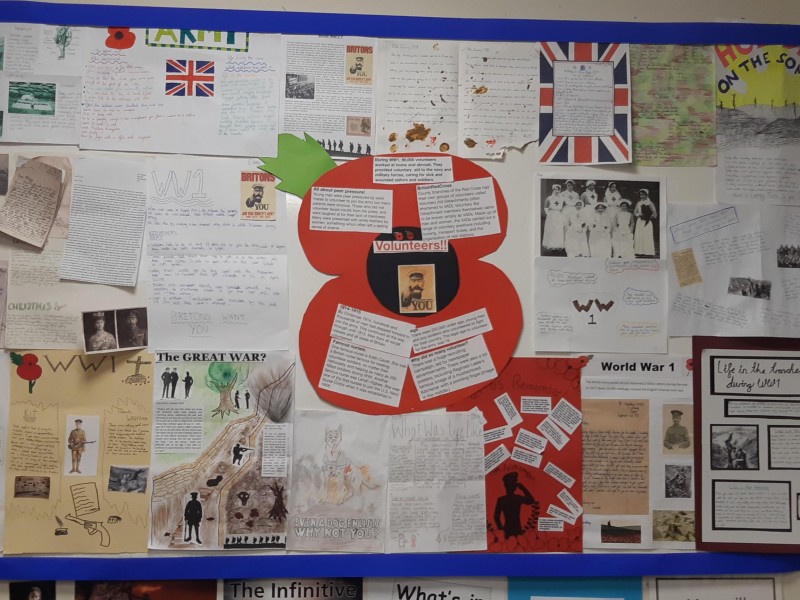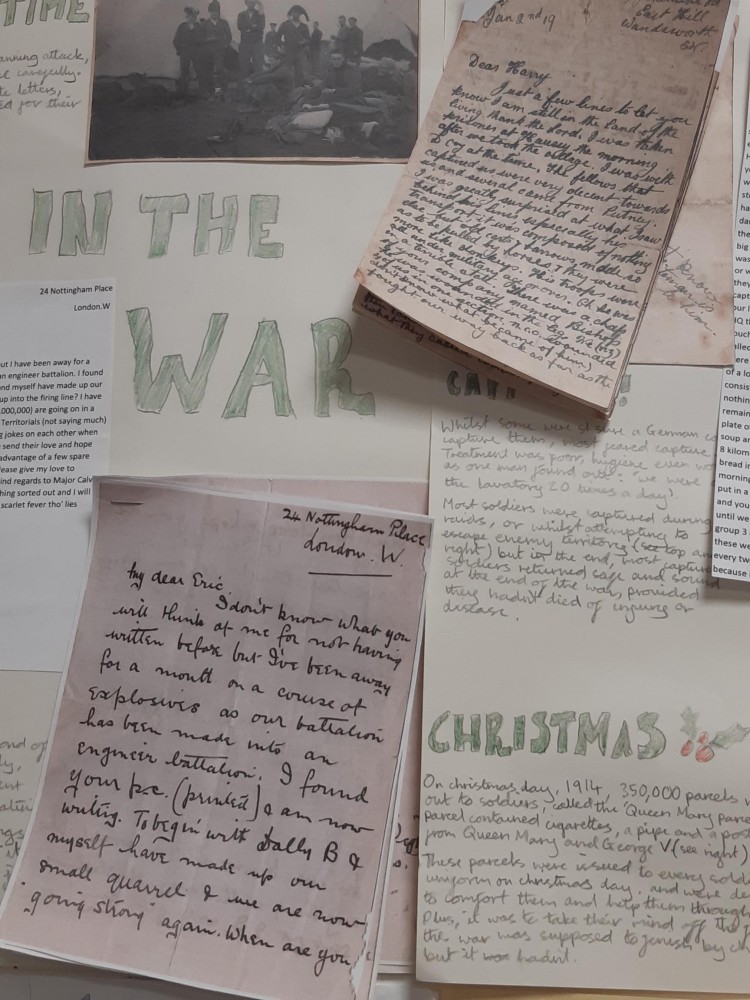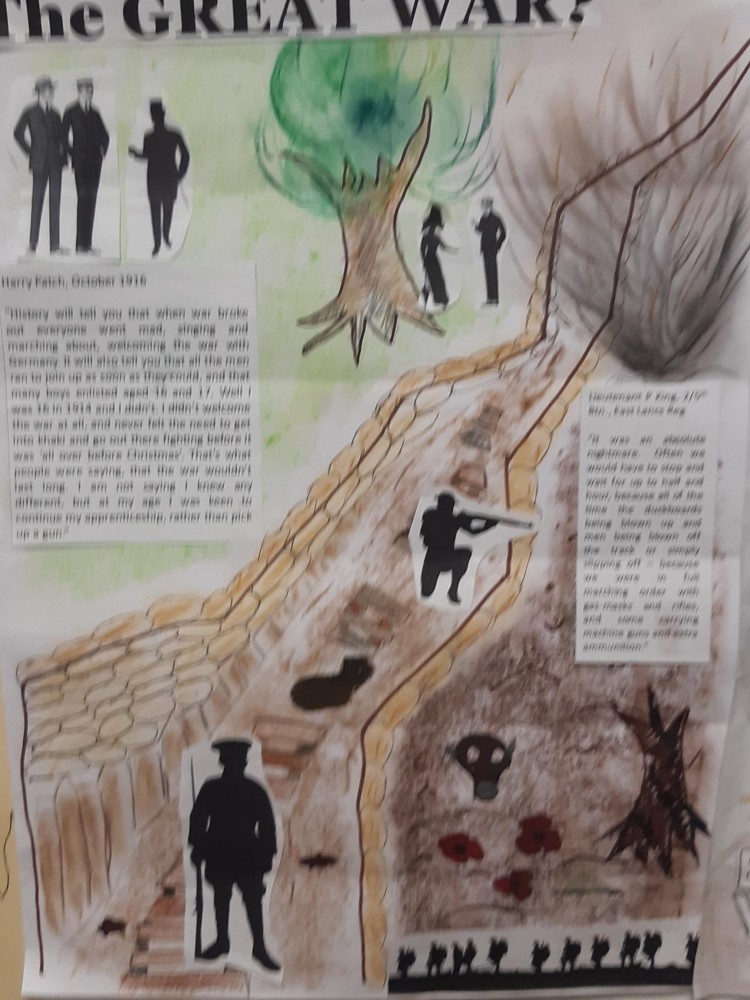 Have a good weekend.
Regina Lawrence
Deputy Principal