SLT Update March 29th
29th March 2019
Last week, 41 students and 4 members of staff spent an action-packed four days in the eternal city of Rome and Pompeii. The tour included the Catacombs of San Callisto which was an eye opening experience of mortality rates and the lengths gone to in supressing Christianity, including the execution of a Pope! The majesty and tragedy of Pompeii was also investigated, with many of the students being amazed at the freshness of the remaining frescos and mosaics that litter the ruins. Other key sites of Rome allowed students to experience the juxtaposition of old and new, with the beauty of the fountains of the Piazza Narvona, stalls of the Campo de' Fiori, Trevi Fountain, Spanish steps and the Jewish Ghetto being found nestled between the modern and commercialised parts of the city. The beauty of the Vatican was also brought to light through a guided tour, adding to the understanding of the evolution of this religious and cultural centre when compared to the Coliseum and Roman Forum. Students came away from this tour with a sense of achievement in relation to their independence, as well as a sense of purpose of how their experiences will influence not just Humanities subjects but also others such as Art. Mrs Gunner, Head of Humanities at Melbourn Village College, commented: "All the students should be proud of themselves and their behaviour. They were a pleasure to be with and it was great to get to know them better."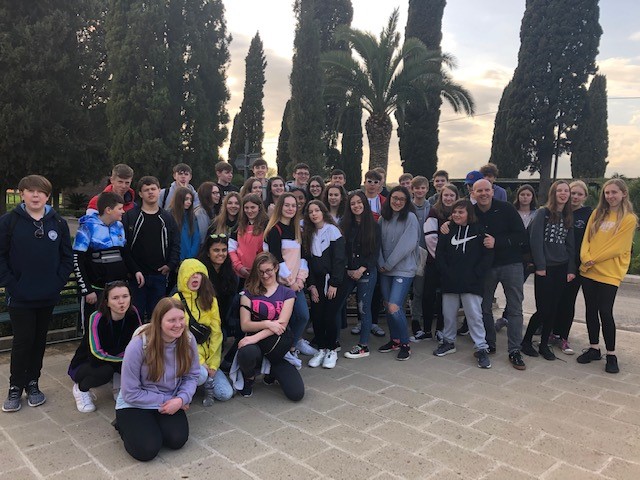 Our Year 7 Mavericks Netball Team played Cambourne Village College in a highly competitive game this week. The girls demonstrated some fantastic netball with the defence disrupting the fast paced attack from Cambourne with some outstanding interceptions! A tough match with the win going Cambourne's way! Player of the Match: Annabelle Helme.
Our Year 7 Wasps Netball Team had an amazing start against Cambourne Village college this week, being 4-0 up in the first quarter! Cambourne came back fighting with some great interceptions in the second quarter, leaving the score 7-4 to MVC. Into the third quarter, Cambourne pushed on, scoring more goals and defending well, making it difficult for us to score, thus ending the third quarter 7-7! However, MVC upped their gme in the last quarter, working exceptionally hard together as a team. Daisy Nicholls demonstrated her ability to shoot accurately from a distance at the edge of the circle, giving us the victory with the final score of 10-8! Player of the Match: Lola Ward.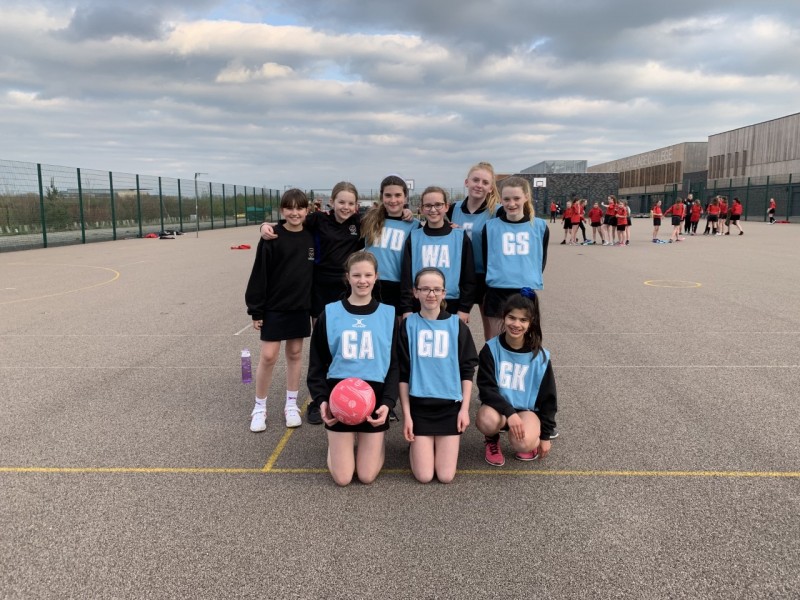 Year 8 girls started their game with some exceptional netball, being 3-0 up within the first 4 minutes! Cambourne started to climb back and brought the score to 7-7; Melbourn fought until the end to win the game 10-9! Well done, girls! Player of the Match: Ruby Want.
On Tuesday, the Year 9 netball team competed in the annual South Cambs tournament at Netherhall School. The girls played some excellent netball against strong opposition, winning 6 matches and losing 2. They came 4th overall. Well done, girls!
A huge congratulations to Callum Bears, Jack Beasley, George Wood and Joshua McMurrough, who represented MVC and South Cambs at the School Games County Spring Festival for the Year 7 Table Tennis finals. The games were fast paced and highly competitive; the boys narrowly missed out on place for the top 3 teams but should be proud of their exceptional performances and efforts throughout the whole day! Well done to all the players who practise diligently each week at enrichment and continue to do MVC proud.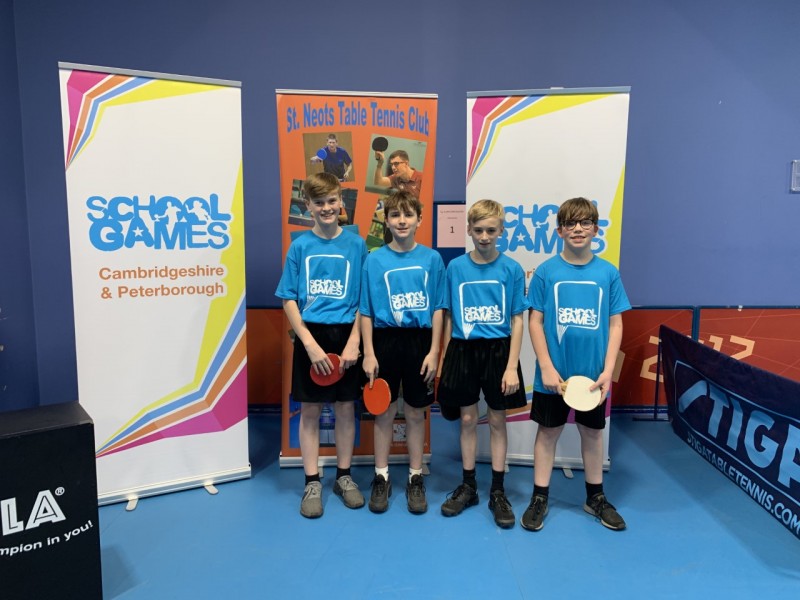 On Wednesday, students and staff enjoyed taking part in the MVC Spring Concert 2019. The concert featured performances from MVC Orchestra, Choir, Pop and Rock Band and Jazz Band, as well as a debut from MVC Staff Choir and some solo items. The programme included items from Bach and Mozart to Hendrix and Queen, well as some film and TV soundtracks. The students performed with courage and pride and I was incredibly proud of all of their contributions, at all levels, all demonstrating clear progress since the start of the year. Special thanks go out to all of the staff members involved, both on and off stage. Well done to all! Mr Thomson.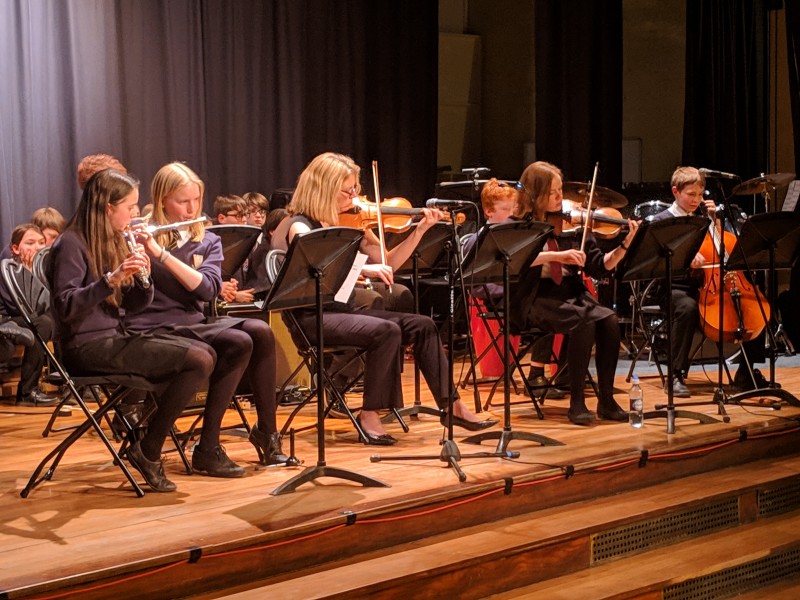 Year 11 enjoyed a very productive morning sampling the river Mel yesterday. Their purpose was to find out how the river changes from its source at Melbourn Bury all the way along to Meldreth, close to where it joins the river Cam. The students worked extremely hard and really enjoyed getting in the river to measure the width, velocity, depth, slope angle and overall wetted perimeter of the river channel. We will be using our results to write up our projects next week, which they will be asked questions on in their exam. Thank you so much to Mr Barnes for his assistance, it was a lovely sunny morning; we are so lucky to live and study close to such a beautiful little river, classic Geography!! Mr Kennedy.
Year 11 Health and Social Care went to visit Little Hands Nursery today. The students were fantastic and enjoyed the opportunity to speak to staff and engage with the children. All of the girls who attended behaved impeccably and took the opportunity to learn from professionals about how to create a safe environment for 0-5 year olds.
There will be no enrichment activities next week. All buses, including the Royston bus, will leave at 3pm.
Our Year 11 group photo will be taken on the morning of Tuesday 2nd April. Full uniform is required.
Please see the information on our Facebook page regarding the next round of Raising Teens Parenting Workshops. The series of 10 sessions start at 18.30 on Tuesday, 7th May at Cambourne Village College.
There will be several Easter revision sessions for year 11 groups, including one for all students on the Literature paper 2 on Monday 8th April, 12pm-2pm. Students taught byMrs Hallam and Miss Bailey will go to EN4; those taught by Miss King and Mrs Archer will go to EN5. Further information on individual options subjects to follow. Students can bring a packed lunch if they are attending another revision session.
Have a good weekend.
Regina Lawrence
Deputy Principal