SLT Update March 15th
15th March 2019
Six of our students received the prestigious Roy Burrell Awards for their sporting success on Tuesday. The annual Cambridge and District Secondary School Sports Association celebration honours Year 11 students who are attaining highly in their chosen sport and who go above and beyond in volunteering as sports leaders.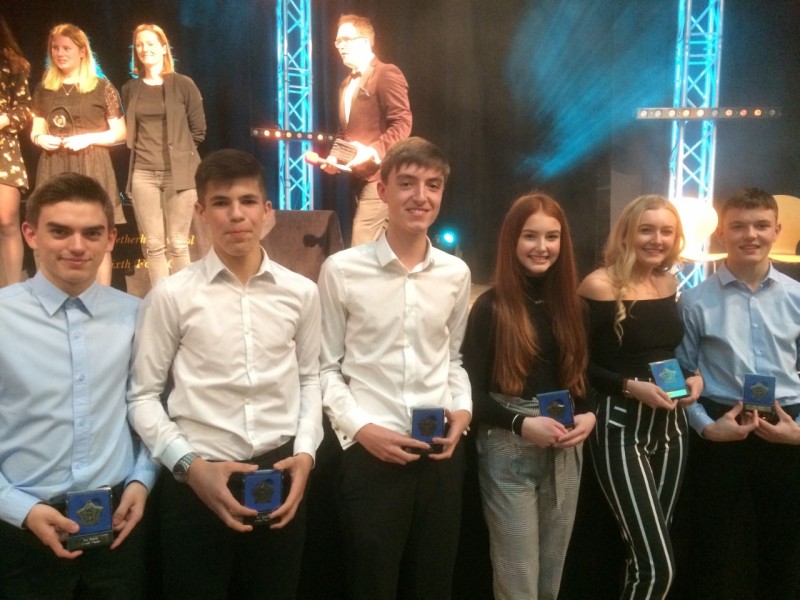 Our Year 10 boys were involved in a tense District cup football match after Storm Gareth had passed on Tuesday. They conceded in the last minute resulting in a 2-1 defeat at home to Soham. Meanwhile, Year 7 & 8 boys continued their development friendlies with a trip to Linton Village College. Both teams were victorious; the Year 7s recorded an awesome 17-1 victory and the 8s 3-0. The Year 8s have a tournament next Thursday afternoon (21st) at Chesterton.
Next week, it's also the Year 11 boys turn for some matches, with games at Bottisham and Impington on Monday and Wednesday after-school. Good luck, boys.
Science Week at MVC has been a real success, with pupils enjoying a range of activities in class and at lunchtimes. On Monday, we welcomed over 100 year 4 pupils from our feeder primaries. They loved their taste of Science and we are looking forward to seeing them in a few years' time! In lessons, Year 7s have been getting fizzy, while year 8s have been trying to be fuel efficient. With thanks to Homerton College, University of Cambridge, we have been able to get liquid nitrogen (at -196degC) to make the nicest and quickest ice cream. Pupils have also been transfixed watching a rat dissection, launched rockets in a gale, used hair-raising 'telekinesis' and today made bath bombs!
Just a quick thank you to all our students who have paid their £1 to raise money for Comic Relief today.
Our Spring Concert will be at 7pm on Wednesday, 27th March, when we will be celebrating Spring with musical performances featuring the MVC Choir, Orchestra, Pop/ Rock Band, Jazz Band and Soloists. Tickets are available from reception and cost £3 (adult) and £1 (concession). Come along and invite your friends!
Have a good weekend.
Regina Lawrence
Deputy Principal