SLT Update June 7th
8th June 2019
The week before half term, our Year 7 MEP class enjoyed MEP activity week to extend their knowledge of Chinese culture and language. On Monday, students went to the British Museum and China Town. On Wednesday, students attended the Music and Chinese Arts Festival at the Anglo-European school. The rest of the week, students had different cultural activities with the support of Meiru and Miss Shi. Some students commented; 'I really enjoyed cooking because it was very practical and we got to eat it' and 'I enjoyed the MEP activity week because it was a fun experience to understand more about the culture'.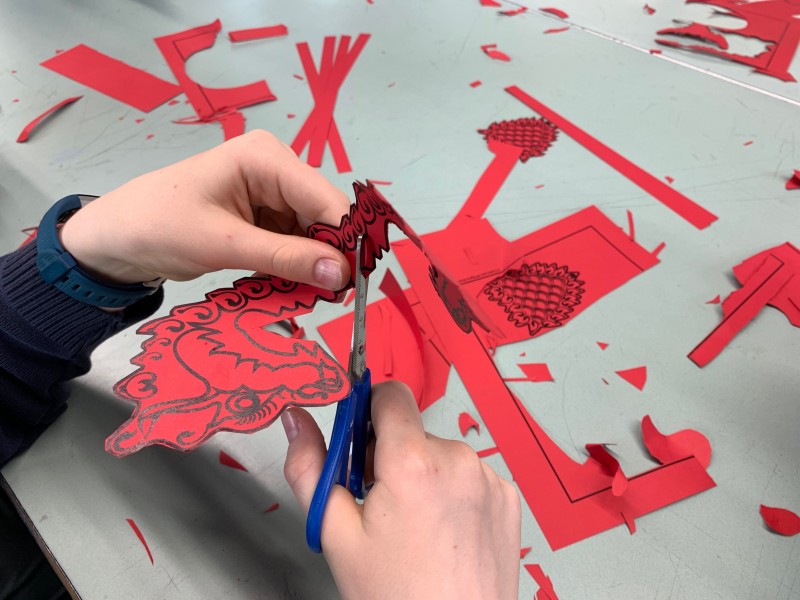 During half term, Ryan Henry & Ed Watson attended the Norhalne Cup Elite football tour to Denmark, in which 500 teams participated in a tournament over 3 days. The teams came from all over Europe and Ryan and Ed's team finished 7th out of 18 in their age group. Ryan was voted Players' Player of tour and Ed was a regular on the scoresheet.
Also in half term Daisy Moxham competed at The Eastern Region Swim Championships, winning gold in the 200m freestyle relay team, silver in 200m freestyle and bronze in 100m freestyle. From this, Daisy has qualified for the British Summer Championships in Glasgow in July as part of a relay team and has then Qualified for the England ationals in Sheffield in August.
We were delighted to hear this week that Faith Crockford in Year 11 has just passed her LAMDA Grade 6 Acting with a merit. As a level 3 course, this also gains Faith some UCAS points. Well done, Faith.
At Royston Rugby Club's end of season awards held earlier in May, Evie Habergham received a joint award for Player of the Year. Having only played Rugby since October, this is a great achievement and Evie is very much looking forward to next season. Evie has also been selected for a training day at Twickenham during the Summer holidays.
On Thursday 12th December 2019 our PE department will be running a trip to Twickenham in London for the annual Cambridge v Oxford Universities Varsity Rugby Match. We expect interest to be high, so we have increased the number of places from 30 last year to 50. We will be inviting pupils who have represented the school at rugby previously or have expressed an interest but have also reserved 15 spaces for our new Year 7 pupils, so the 35 remaining places will be allocated on a first come first served for those invited. If your child has received a letter, please return the slip asap to secure a place for your child.
Have a good weekend.
Regina Lawrence
Deputy Principal