SLT Update June 22nd 2018
22nd June 2018
Our Year 10 students enjoyed a chance to experience a taster day at Comberton Sixth Form this week. We work closely with CVC Sixth Form, which is also part of The Cam Academy Trust and provides a great opportunity for our students when they leave us (Ofsted rating: outstanding).
Don't forget the Long Road and Hills Road Taster Days next week too.
Our Summer Concert is at 7pm, Wednesday 11th July. Tickets are available directly from the College Reception, at a cost of £5 per ticket and £3 for concession (under 18). You may also purchase tickets on the door prior to the concert.
There is a Positive Parent Saturday Workshop from 10am to 3pm at Melbourn Hub on Saturday, 23rd June. This workshop will give you some tools to help manage difficult times. A few small changes will make a HUGE difference!
On Tuesday, the Sports Partnership Sports Leaders' Celebration took place at Comberton Village College. There was an overview presentation of the year, before awards were given out. Lucy Dickinson received the Best Sports Leader and Oliver Habergham the Most Improved Sports Leader. They were given special black and gold t-shirts as a reward for all their hard work this year. Well done to both.
Thank you to the sports leaders went to help Thriplow at their annual sports day on Wednesday.
Also on Wednesday, teams of athletes from years 7-10 attended the district small schools Olympic Cup event. There were a number of good results and some personal bests. Well done to all who took part!
On Thursday, 16 sports leaders helped out at the SSP L2 tag rugby festival held at Cambridge Rugby Club. They ran a number of rugby-related activity stations and spent time encouraging the youngsters from the local primary schools. It was a long day in the sun but all worked well.
Many thanks to all our sports leaders for their hard work this week - more opportunities to volunteer over the next couple of weeks. Anyone interested in helping out volunteering at some sporting camps in the summer holidays should keep an eye on notices that will be going out soon.
This weekend, Harriet Henry & Ruby Want are attending the FA Youth Futsal Cup, representing Cambridge City U12s at the National Finals at Birmingham Arena. (They won the Cambs FA Futsal Tournament then went through to the Regional Futsal Tournament, where they beat Herts FA, Norfolk FA, Suffolk FA and Hunts FA). We wish them all the best and look forward to hearing the results of this tournament.
The summer weather is finally arriving; please ensure that all pupils come ready for PE with water, suntan lotion and a hat.
Please see the flyer about Harston Summer Youth Club.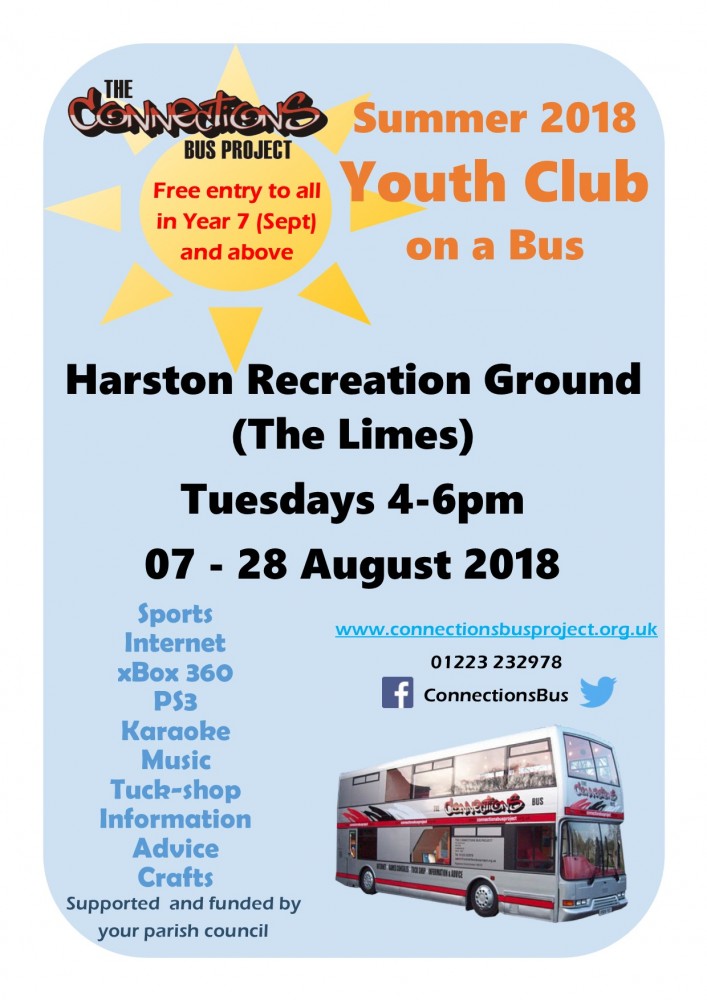 Have a good weekend.
Regina Lawrence
Deputy Principal