SLT Update June 21st
21st June 2019
Last Friday, we were delighted to welcome Sue Hargadon, who visited us to moderate our application for accreditation with the SSAT for the Framework for Exceptional Education. Not only was Sue very positive about all the work we are doing across the school to ensure the best possible education for our students, she had huge praise for the students she spoke to, who were articulate, enthusiastic and confident. Thank you to everyone who was involved in the day.
Congratulations to Archie Bickers in year 8, whose design was the winning entry for our MVC@60 logo competition. Archie's design will now feature on our future promotional information for our 60th birthday celebrations between 2pm and 4pm Friday, 27th September. Well done, Archie.
Well done to Hannah Galbraith, who came 3rd overall in a Tet triathlon at the weekend in Bury St Edmunds. Hannah was competing in the 9-11 year old category and came 1st in the shooting element of the competition.
This week has seen the final GCSE exams take place. We are very proud of the hard work and dedication shown by our Year 11 students. We wish them a well-deserved relaxing summer.
On Tuesday, our Year 10 students got the chance to experience a day at sixth form with some travelling to Comberton Sixth Form and some to Cambridge Regional College. Our staff were incredibly proud of all our students who attended both colleges. They were inclusive and supportive of other students, behaved impeccably and got involved with all sessions. They were fantastic ambassadors for our College and we hope they had an enjoyable and informative day.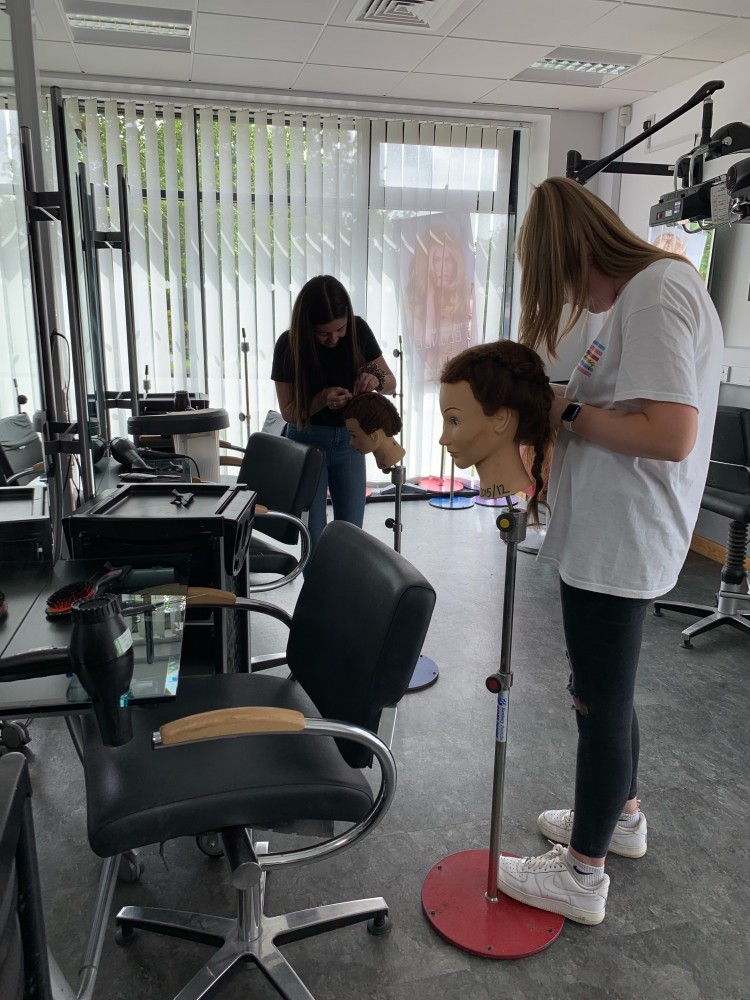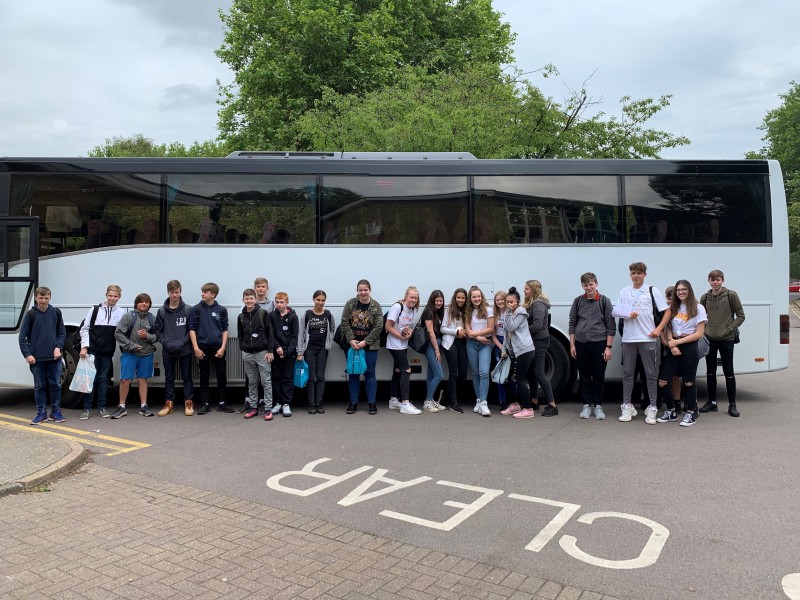 This afternoon, our year 10 sports leaders have gone Hauxton Primary School, one of our feeder primaries, to help with their Sports Day. It's looking like the perfect weather so far….
Following the athletics tournament this week, please see the fantastic achievements below:
District Champions: George Munday- Year 7 Hurdles, Emily Jelley- Year 10 High Jump, Abigail Rickles- Year 8 Long Jump, Harriett Henry- Year 8 200m. Alan Plester- Year 8 200m.
Other Top Three Successes: Daisy King- 2nd Hurdles, Amber - 2nd year 10 hurdles, Kerian Le Strat- 2nd Year 7 Discus, Henry Kay- 2nd Javelin Year 8, Tom Ormsby- 2nd 300m Year 8, Gethin Rogers- 2nd Triple Jump year 9, Dexter Todd- 3rd Year 9 Hurdles, Annabelle Helme- 2nd Year 7 100m, Murphy Watters- 3rd 100m Year 10, Louise Mawditt- 2nd Year 10 Long Jump, Josh McMurrough- 3rd 800m, Victoria Kay- 2nd Year 10 200m, Harry Hiscock- 3rd Year 9 800m, Alfie Clarke- 3rd Year 8 1500m, Daisy Adam- 3rd Year 8 1500m, Alex Dunlop- 3rd Year 9 300m, Gethin Rogers - 3rd Year 9 1500m, Daisy Moxham- 2nd Year 9 Shotput, Henry Silver- 3rd Year 8 800m, Jake Wainwright- 4th Year 9 100m, Oscar Willers- 3rd Year 9 Long Jump.
Year 7 Girls relay- 3rd, Year 7 Boys Relay-2nd, Year 8 Girls Relay- 3rd, Year 8 Boys Relay- 3rd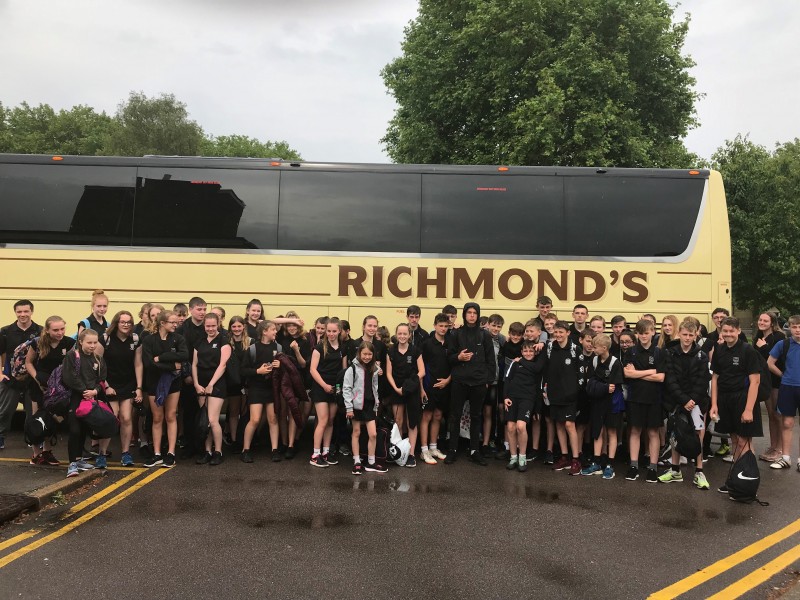 The u13 boys cricket match against Cambourne School has been rearranged for Thursday 11th July and will take place at Foxton Cricket Club from 4 – 6pm. Any pupils living in the Foxton area are welcome to come and watch.
During Science Week our Year 8, 9 and 10 pupils took part in the Society of Biology Challenge. The certificates have arrived for Bronze, Silver and Gold and will be given out during upcoming assemblies. Ben Woodrow attained the Gold level and was lucky to be selected in a draw to collect his award in London in person. The awards ceremony will be held on Friday 28th June 2019 at IET London, Savoy Place, and will include a talk by Professor Sophie Scott, cognitive neuroscience researcher at UCL with research interests addressing the neurobiology of human vocal communication, from speech to laughter and the Royal Institution Christmas lecturer in 2017. Well done Ben!
Please do watch our lovely year 11 students arrive at their Prom from 6.30pm on Friday, 28th June.
Date for your diary: The Year9/10 CERN trip to the Large Hadron Collider in Geneva will take place in July 2020.
Have a good weekend.
Regina Lawrence
Deputy Principal