SLT Update February 1st
1st February 2019
We were delighted to welcome 100 year 5 pupils from our feeder primary schools Harston & Newton, Thriplow, Fowlmere, Foxton and Melbourn last Friday. They took part in a variety of lessons, ranging from Science, PE and Drama to Pottery and Mandarin. The pupils had a great day experiencing a day in the life at Melbourn and all worked really well together.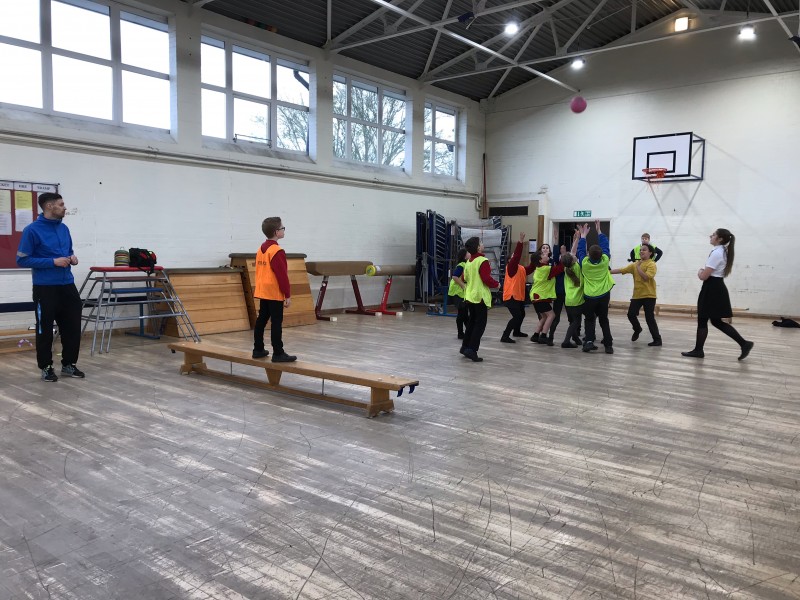 Three groups of our Year 7 students have now been using iPads in classrooms for 2 weeks. They have benefitted from using interactive programs in many subjects and are able to use the iPads for homework as well. Feedback from the students and teachers has been very positive. The iPad pilot scheme will continue until Easter when we can review how effective they have been both for students and teachers.

Tassomai (our new interactive Science app) is going very well, thanks to our wonderful, hardworking pupils. Since the launch with Year 10s and 11s, more than 40,000 GCSE Science questions have been answered correctly! Year 9 will be getting their logins over the next week.
At a recent Cam Academy Trust board meeting, Sue Williamson was elected as Chair of the Board for the calendar year 2019. We are very pleased to add that Sue, who is Chief Executive of the SSAT, will also continue in her current role as Chair of the MVC local governing body.
Some MVC boys are part of the Cambridge Schools U13s, who are looking to make history by reaching the semi-finals of the ESFA Trophy for the first time. The talented team booked a quarter-final at either Knowsley or East Riding next month with a comprehensive 5-1 victory over Sheffield SFA at Queens' College last week.
Fitzwilliam Museum - Mindfulness & Art sessions for Young People. On Saturday 16th February there will be two FREE student workshops with the aim of demonstrating and practising techniques to help focus and relax. Places are limited per session (12 places) and booking is required in advance.
Congratulations to former Head Boy Thomas Jackson, who will soon join the Autosport Academy. Autosport is the world's biggest motorsport publication and Tom will be working there while doing his undergraduate degree.
On Thursday this week we hosted a BBC camera crew. They have been looking at the decline in students studying traditional foreign languages and visited us as we offer Mandarin. Many thanks to all the Year 9 students they spoke to. The piece is due to be broadcast sometime after half term.
Have a lovely weekend.
Regina Lawrence
Deputy Principal