Poetry Festival success
14th December 2017
The staff at Melbourn Village College were once again treated to a superb Poetry Festival by our KS3 students.
The courage, dedication and enthusiasm shown by our students never fails to surprise us, year after year.
This year, our students didn't just recite poetry on stage in front of hundreds of their peers, which still would've been impressive, but they also thought carefully about how they could deliver a whole and polished performance.
The competition was extremely high and the English Team found it challenging to select awards. Nevertheless, the students named below have been recognised for their performances and will receive a positive referral and a certificate.
All of the students involved should be as proud of themselves as the staff at Melbourn are of them. Well done everyone!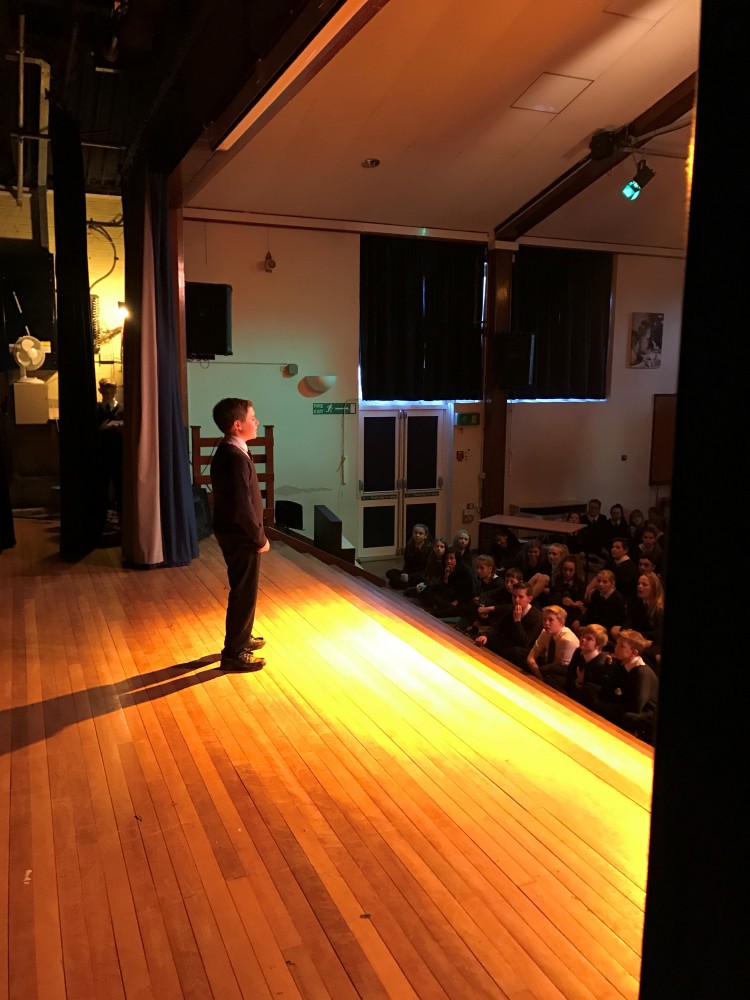 Congratulations to:
Best Individual Performance: Josh Pettit
Most Innovate Performance: Rosie Butcher and Kelvin Ribeiro
Best Group Performance: Evie Lester, Lucy Oatey & Rosie Elliott
Best Composition: Jennifer Weight-Burton
Best Class Presentation: 7-2
Best Class Performance: 92A
Best Overall Class: 91A
Kate King, Head of English, Media and Drama