Ofsted praise for MVC
4th October 2017
An innovative curriculum that meets the needs of students has been praised by Ofsted inspectors after they visited Melbourn Village College last month.
Confirming a 'good' grading, the team made many positive comments while noting that the college had continued to improve the quality of education since the previous 'good' judgement in 2013.
The report said: "Leaders, including governors, have worked hard to create an innovative curriculum that truly meets the needs of pupils. Your vision is clear and parents value the ways in which the school offers their children a broad and rich curriculum alongside strong pastoral support."
Pupil behaviour and learning was highlighted as another strength. "Pupils' conduct is exemplary. They are kind, respectful and welcoming of each other and staff. They respond well to teachers' high expectations and speak positively of the support that they receive".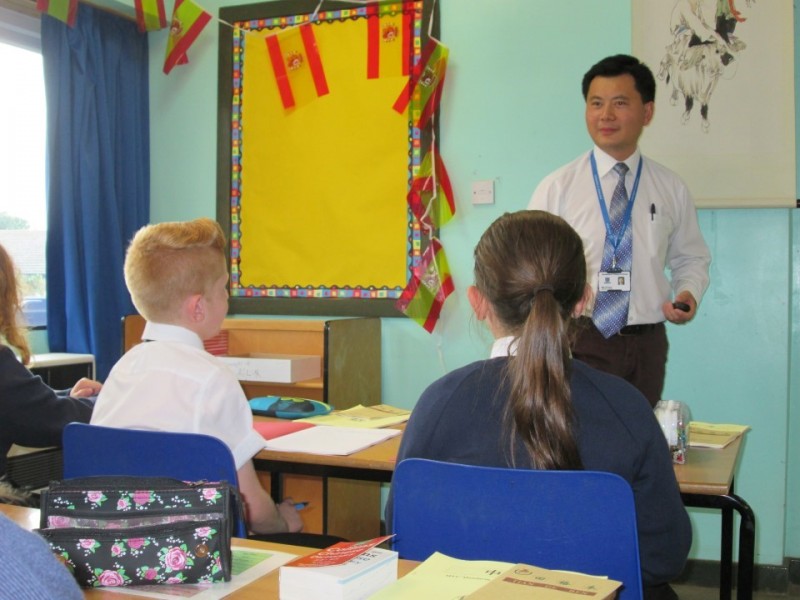 The teaching of Mandarin alongside Spanish in Key Stage 3 was also well received with acknowledgement that expertise on the governing body facilitated its introduction. Students told the inspectors they "felt privileged to study Mandarin", and "decisive action to strengthen the quality of teaching and learning in modern foreign languages" has seen pupils in all year groups make significantly better progress.
One of the key lines of inquiry for inspectors was about the progress of disadvantaged pupils, including the most able, and those with special educational needs and/or disabilities. The report confirmed "the school's inclusive ethos is enacted in every area of the curriculum. The school's ethos, 'everybody is somebody', is evident in the highly tailored provision for pupils who have special educational needs and/or disabilities."
The focus on literacy and numeracy skills for SEND pupils was also highlighted with the report noting: "Pupils make good progress in line with other pupils nationally in all areas of the curriculum."
Another area of interest for inspectors was how leaders are sustaining strong pupil progress in English and maths and they reported progress in both subjects was significantly above average in 2016, noting "strong teaching in both areas."
They also praised the effective use of teaching assistants who adapted work in both subjects to match the needs of the pupils they help.
Principal Simon Holmes said: "We were delighted to see so many positive comments. As with any school, there are areas which we would want to improve and we will continue to focus on these. In the meantime it is heartening to see the positive aspects of the school highlighted and the students and staff given the credit they deserve."
The full report can be read here