Key Notes: 3 September 2021
3rd September 2021
Welcome back!
Today we welcomed our new Year 7 pupils to MVC. They have had a fantastic first day, meeting members of their new tutor group and their teachers. After orientation led by Year 11 Prefects they headed off to their first lessons. Big thank you to our fantastic prefects who helped make the new students feel happy and confident on the first day.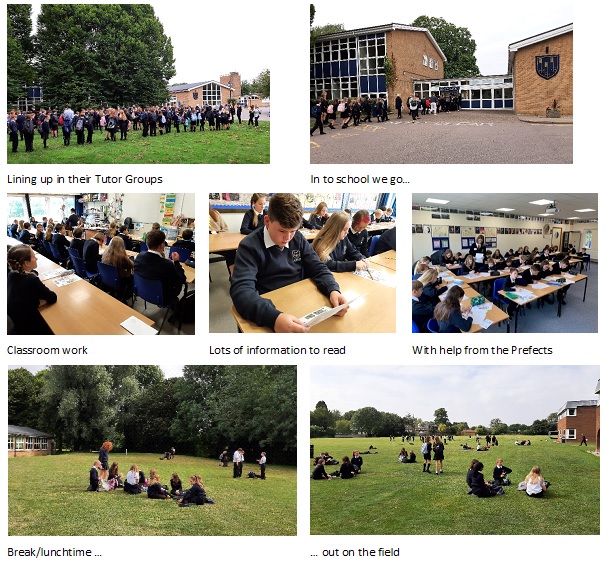 Years 10 and 11 will return to school on Monday, followed on Tuesday by Years 8 and 9.
The postponed Year 11 school trip to Southend-on-Sea will be going ahead on Tuesday 7th September.
Covid Testing
During the morning the Year 7s were helped by volunteers to do their Covid tests. We are pleased to report all were negative. They will be tested again on Wednesday next week at which time they will be given a supply of home testing kits. Each year group will be tested as they arrive.
PE Department Request
All pupils taking part in Rugby and Hockey lessons are strongly advised to have gum shields for both sports and shin pads for Hockey. Thank you.
Have a good weekend,
Simon Holmes