Key Notes: 3 December 2021
3rd December 2021
Busy time of year!
We are pleased to see that the number of Covid cases in school is continuing to fall and would like to take this opportunity to thank you all for supporting us by encouraging regular home LFT testing. Year 8 and 9 pupils can now switch back to twice-weekly LFT testing (on Wed and Sun) together with the rest of the school. Within school we will maintain the year group bubbles, one-way system and ventilation (please remind children to wrap up warmly), along with wearing of masks in social areas, hand sanitising, enhanced cleaning, and social distancing. In January we will have a staggered start to the term to allow us to complete on-site Covid testing. We are in the process of planning the arrangements and details of the start date for each year group will follow next week.
Although we are getting near the end of the Autumn term there is still lots going on in school. Next week we have the Netherhall District Cross-Country event on Tuesday, and Flu Vaccination catch-up session on Wednesday. On Wednesday 15th December we will be holding a Rewards Afternoon when Heads of Year present prizes to pupils in their year group who have worked hard and done well this term. Also on the 15th, you are invited to attend our 2021 virtual Christmas Concert which will be available to view on our website.
Thank you to Richard Jagger (from Charles Lawrence Surfaces Ltd) for sending in some amazing drone pictures of our new 3G pitch. Pupils
have been very enthusiastic about using the pitch for lessons and enrichment activities this week.
Enrichment Activities
Next term's enrichment activities will begin on Monday 10th January with a slightly amended schedule. We are hoping to start a football enrichment session next term and would like to remind parents that all pupils will be welcome to attend regardless of their ability and whether or not they are selected to play in the school team – Everybody is Somebody! Details of the Spring Term Enrichment will be sent out shortly.
Christmas countdown has begun…!
The English Department have the festive feeling already. Year 7s are enjoying their English Advent Calendar.

Meanwhile, Mr Bacon's form group, 10F, are keen to get Christmas underway and have already sourced and decorated their own Christmas tree (aka Leylandii twig)! And what 9N's tree lacks in foliage, Mrs Seagrove has made up for in decoration and lighting! We are looking forward to having the main MVC Christmas trees put up in reception by the Prefects next week!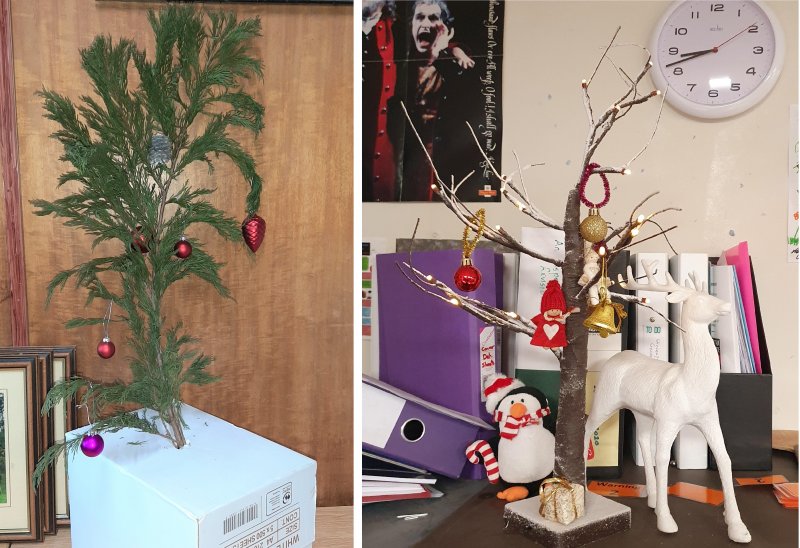 Chinese cookery
Mr Fan did a Chinese cookery session on Tuesday with Elodie, who is part of the MEP programme. Last term they made prawn and pork dumplings in broth and this term's menu was rice and egg roll. Fortunately the weather was dry as they cook outside! The staff from the Cabin enjoyed sampling the food. Mrs Georgina Butcher (Cabin Communication Support Specialist) said "This is an amazing opportunity for Elodie to learn more about Chinese culture to enhance her studies of Mandarin."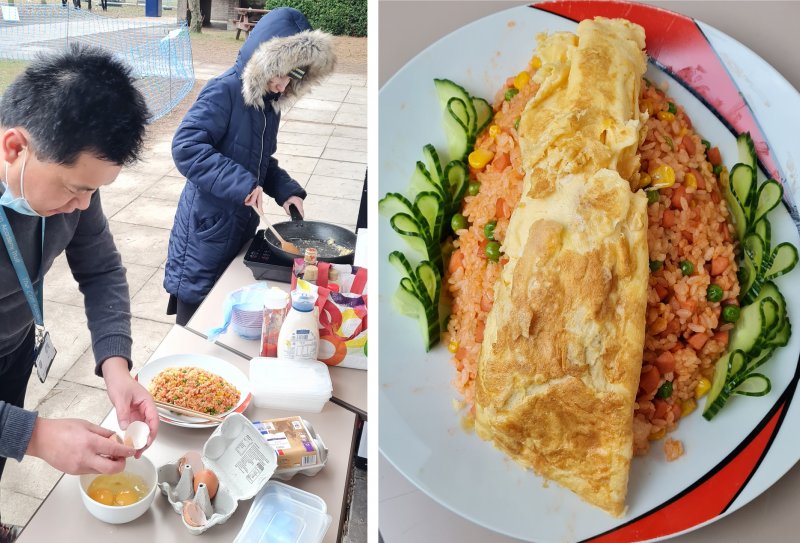 Dr Wilson Sees the Light!
Dr Wilson, our new Head of Science, visited very excited year 5 and 6 pupils at Barrington Primary School on Thursday, and gave a talk about light. Pupils examined a model of the eye, learned some amazing facts about how light travels and finally made their own telescopes! Over the course of the academic year Dr Wilson will be visiting more of our feeder Primary Schools with exciting science!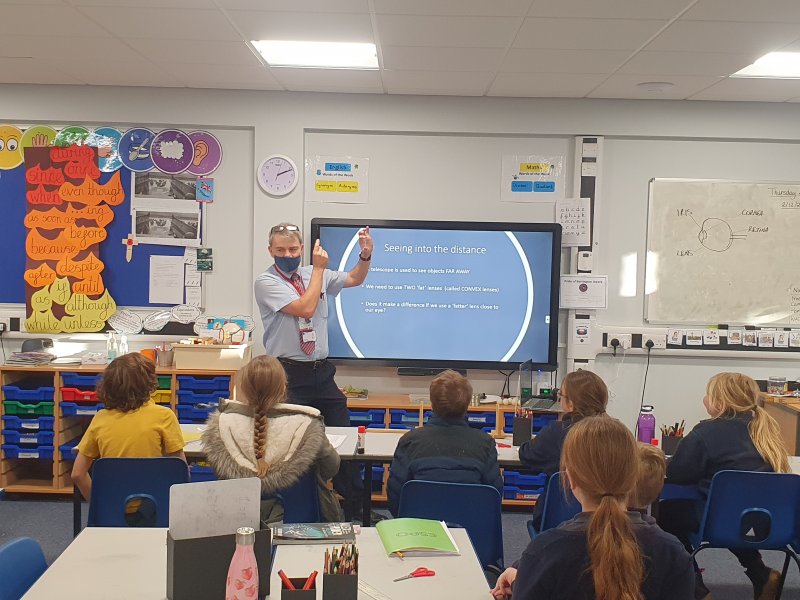 Spotlight on Design and Technology
Mr Lambley's Year 8 class have been busy working on their current D&T topic of "Making a Mechanical Toy". They use different mechanisms to make their design, and these can be quite tricky, involving various mechanical elements, lots of wheels, cams, axles and handles. The pupils each decide which wooden toy to make and then, with some guidance, they work almost independently. The levels of concentration have been amazing, and they have thoroughly enjoyed making them.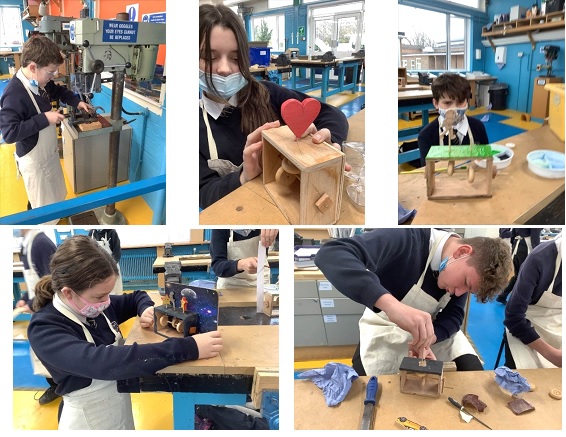 ParentPay maintenance
We have been notified by ParentPay that they will be making some planned changes to the system on Monday 6th December. As a result, users will not be able to log into ParentPay for approximately 10 hours after 18:00. We apologise for any inconvenience this may cause.
Rotary Young Photographer Competition 2021-22
There is still time to enter the Rotary Young Photographer Competition which closes on 14th January. This year the theme is 'Colours of Nature'. The competition aims to encourage young people to: experiment with photography; use digital and/or traditional methods of photography; demonstrate interpretation of the topic; and express ideas through the medium of photography. Visit the website here for more details.
Physical Education
We had our first school football match on the new 3G pitch on Tuesday afterschool. Around 30-35 Year 7 & 8 pupils took on Chesterton School in a range of 6 a-side matches. Pupils enjoyed using the fantastic new facility. Mr Barlow is now in the process of selecting school teams for cup matches after Christmas.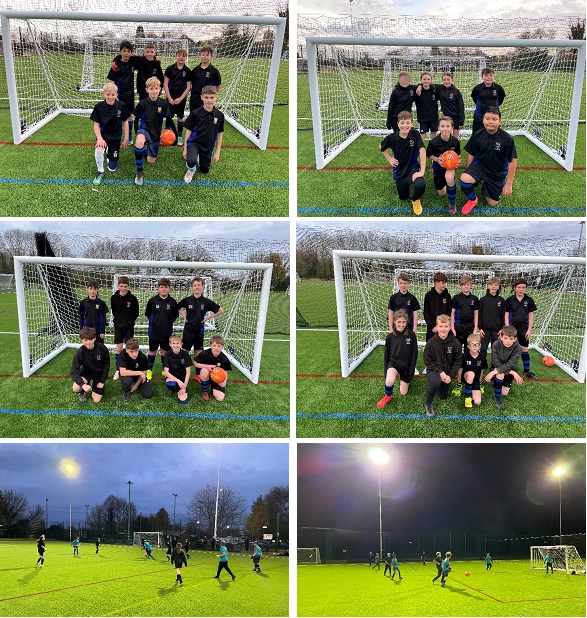 Mr Barlow was pleased with the result of, what was for many pupils, their first school football match.
He said "It will take time to create a good team but this was a promising start against an established school from Cambridge. We are going to do a lot of technical and tactical work next term and hopefully our new KS3 teams can follow in the footsteps of our KS4 teams who have put MVC on the map in national competitions this year."
Outstanding Sporting Achievement
Congratulations to Jude W. on his recent selection for Northampton Saints DPP U14 Rugby Team. We are always delighted to celebrate the successes of our pupils both inside and outside of school. Jude has done amazingly well and is true inspiration to others!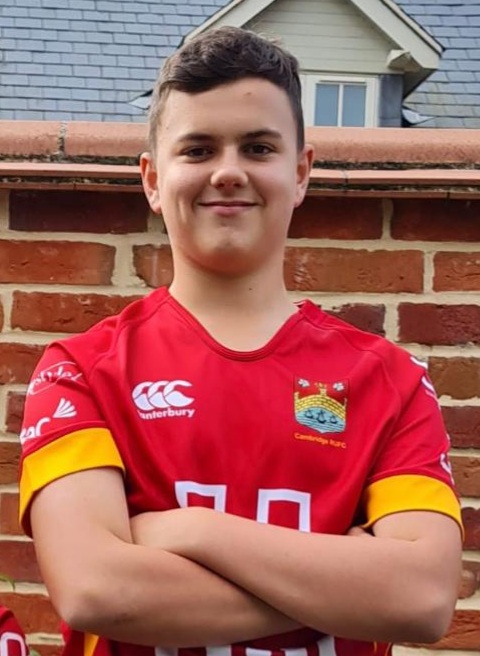 Here is Jude's story so far…
Jude has been playing rugby since he was 5 years old. He started for his local club Dunstablians RUFC. During his time at Dunstablians, he went on several tours to Weymouth, which involved a training day at Exeter Chiefs Rugby Club, where he was in the Guard of Honour, and a training day with the Exeter players. This really cemented his love for rugby and his passion to be a professional rugby player. Jude has since moved clubs and is now playing for Cambridge Rugby Club, where he has embraced the challenge of a new club, bigger squad of players, and is a regular in the starting XV.
At Exeter he got to meet his favourite player at that time, Jack Nowell. However, he now aspires to be as good as Jack Willis because he plays in the same position as Jude, and he enjoys seeing the physicality and determination he puts into a game every time he plays.
Jude has just been selected to be part of the Northampton Saints DPP U14 (Developing Player Program) for Hunts, Peterborough & Cambridgeshire. After several selection training sessions, involving over 150 players, Jude has been chosen to be part of the 35-man DPP squad. At the end of the season, after a schedule of training and further selection process, a team will be chosen to represent this region and play games against the other three regional Northampton Saints DPPs. Jude is training hard, hoping that he will meet the grade to represent this region and fulfil his dreams of being a professional rugby player."
Well done Jude. MVC is proud of you.
Job Vacancies at MVC
We currently have vacancies for a Catering Assistant and a Level 1 Teaching Assistant. Applications will only be accepted on the official application form. Please see our website for further details here.
Have a good weekend,
Simon Holmes