Key Notes: 27 May 2022
27th May 2022
The Queen's Platinum Jubilee 2022 Celebrations
On 6th February this year Her Majesty The Queen became the first British Monarch to celebrate a Platinum Jubilee, marking 70 years of service to the people of the United Kingdom, the Realms and the Commonwealth. The four-day UK bank holiday weekend from Thursday 2nd to Sunday 5th June marks the culmination of events to celebrate this unprecedented anniversary. You can visit The Royal Family's Platinum Jubilee website to find out more about the events taking place around the country. During her reign, much of society and culture has changed – here is a picture from when MVC opened in 1959.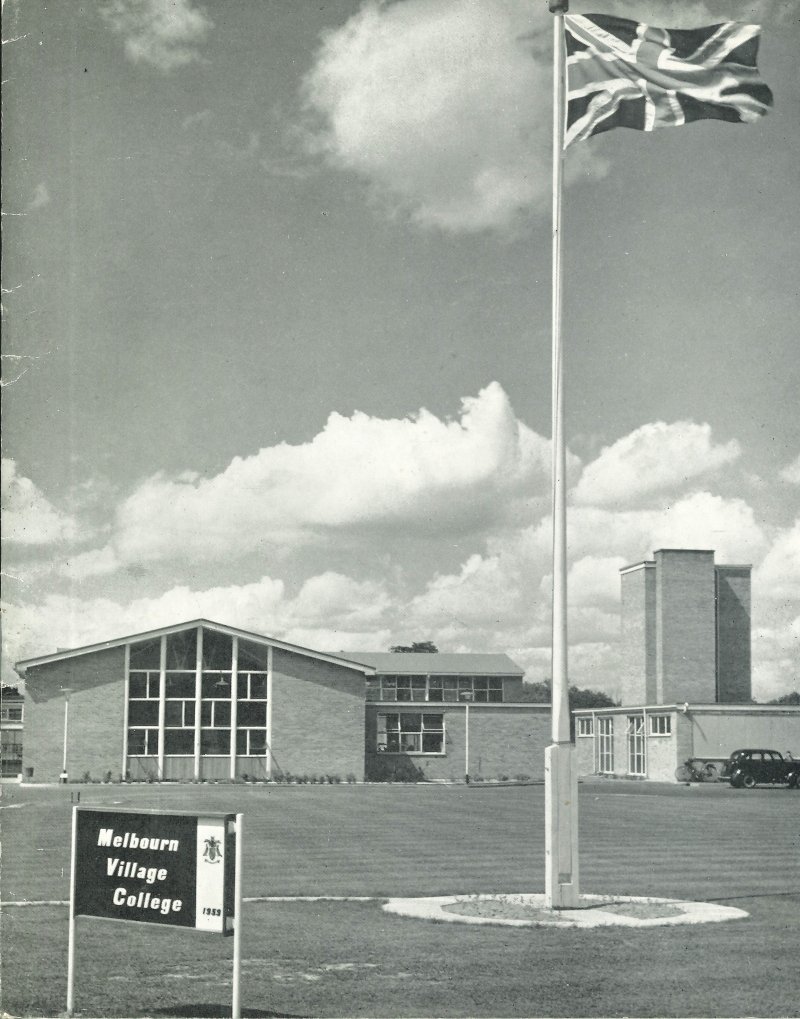 Coming up
9th June HPV mop up for Year 8, 9 and 10
11th June Bronze DofE Training Day
Year 11 Art Exhibition
We are delighted that the Year 11 pupils will be having a live Art Exhibition this year in addition to the online virtual exhibition. The public exhibition will be held at Melbourn Hub, 30 High Street, SG8 6DZ from 2nd - 21st July. Don't forget to make a note of the dates and come along to see the amazing work by our talented pupils.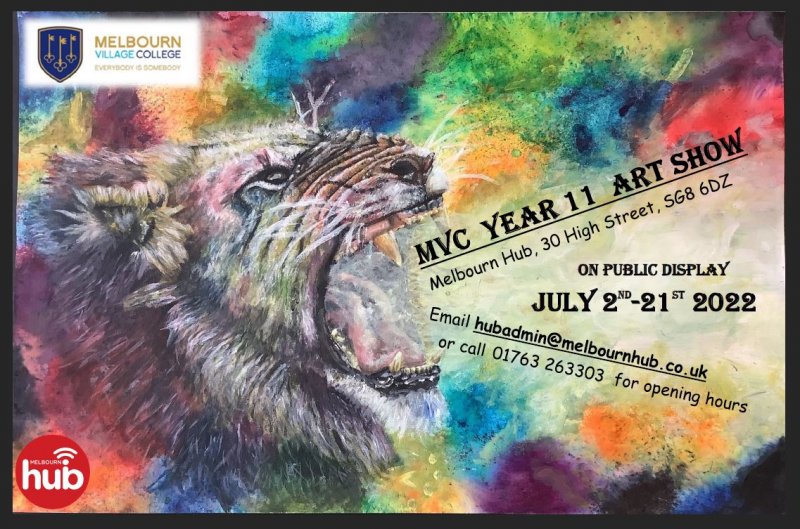 Food and Nutrition
Year 11s have been making afternoon tea to practise their baking methods. They each made one component (scones, brownies, biscuits, cakes, cheesecake, pastries) and were able to take one or two of each item away to enjoy their own mini afternoon tea. Isabella did a great job decorating cakes and creating a display with a Jubilee theme!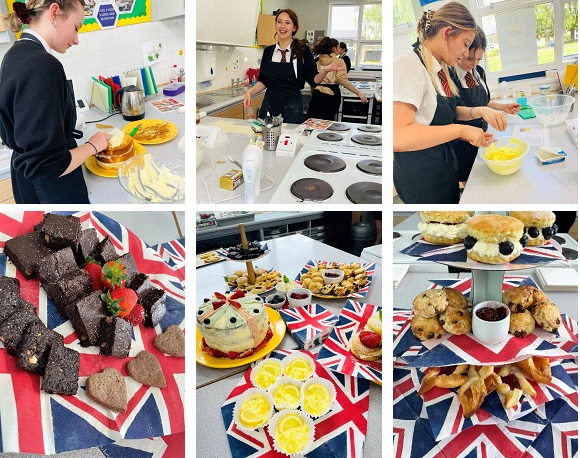 STEM Club
In STEM Club this week, we were 'focusing' our efforts on microscopes! Our KS3 pupils were taught how to use the expensive year 11 microscopes by Mrs Jones (one of our lovely science technicians). Pupils also drew what they saw down the microscope – Duncan drew a slide of blood. We finished off the session with an interesting video, zooming into objects at the microscale – WOW! Science Club is on every Wednesday for KS3 pupils – we have a brilliant programme lined up for the last half term.

Physical Education
This week our Year 10 Sports Leaders received training from Matt Morley Cricket Development Manager Cambridgeshire, in preparation for volunteering at the Foxton Primary Cricket Tournament after half-term. Our Leaders are very busy during the final summer term volunteering at local primary schools' sports days. Their leadership skills have been very impressive together with their outstanding commitment as they continue to volunteer their time and act as ambassadors for the school. Well done!

Now the weather is improving pupils are encouraged to wear appropriate PE clothing for the warm weather as well as bringing sun lotion, a hat and a water bottle.
If a pupil cannot take part in PE due to being injured or recovering from being ill, parents/carers must provide a note/email explaining the reason for being excused. Pupils are asked to still change into their PE kit for the lesson so they can help coach and officiate.
Sporting Achievement
Congratulations to Evie (right) in year 10 who has recently been selected for the U15 Hertfordshire girl's rugby squad. Evie plays full-back for the team and they have recently won their first 2 games. We wish Evie well for her future matches and look forward to seeing her develop her game.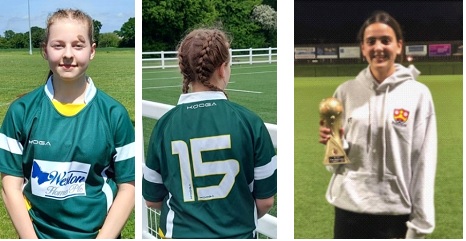 Congratulations also go to Poppy (left) in year 10 who plays football for Cambridge City. Her team won the S-Tech Girls U15 League Cup and Poppy scored herself a goal, making the final score 3-1. Well done!
Post-16 Events
Year 10 Taster Day: Reminder to Year 10 pupils who would like to attend this event on 21st June to please complete the CRC form and return it to reception by Monday 6th June. The Taster Day is on 21st June and we hope to provide a bus to and from the event for pupils.
Comberton 6th Form Taster Day: This event will take place on Friday 10th June and we will be providing a bus for pupils to this event. Parents/carers will receive an email with details shortly.
GCSE Revision Breakfast
Head of Science, Dr Wilson ran a Year 11 chemistry breakfast ahead of the GCSE Chemistry exam today. Pupils were fed and watered, ready for success!

English
Ms Seagrove's Year 7 class have been continuing their research work on the context and themes in the book Private Peaceful by Michael Morpurgo. Their individual and group work has been fantastic. What a wonderful classroom display they have made!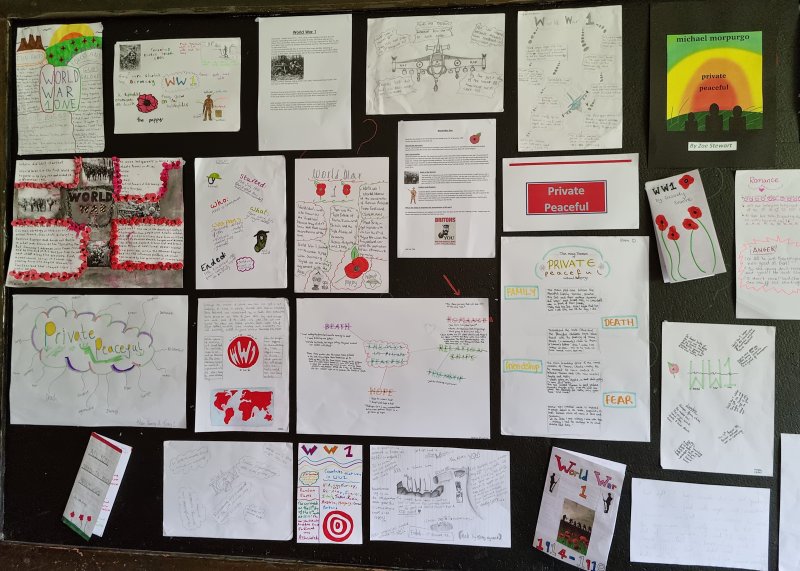 Drama Performance
Year 11 pupil Keeley will be staring as Oliver in the theatre production of the same name. Oliver! is being staged by Touch my World Productions, a local theatre group for individuals with disabilities. Come and watch this cleverly adapted all-inclusive performance of the classic Dickens novel with some of the most memorable characters and songs ever to hit the stage: https://www.junction.co.uk/oliver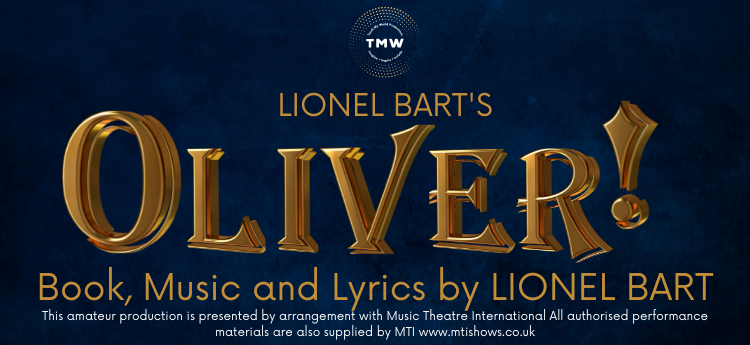 Nature spotting
Year 7s were excited this week to discover a 'Poplar Hawk-moth' on the wall by the hall. Its caterpillars feed on poplars and aspen trees, but the adults do not eat at all – so it was unlikely to be trying to jump the lunch queue!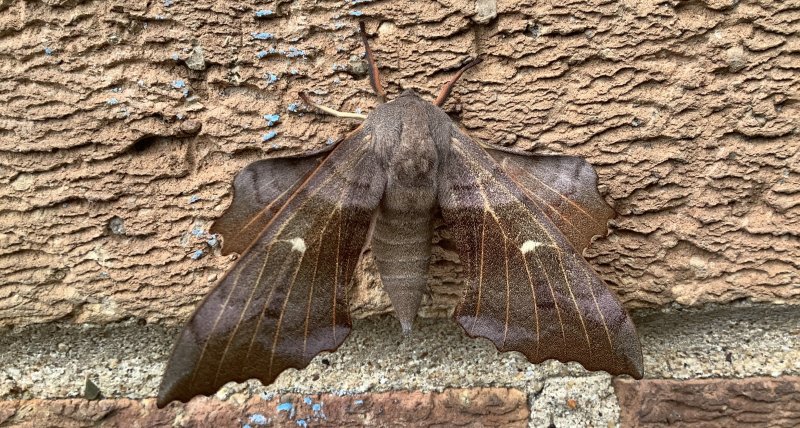 Have a good half-term and enjoy the Jubilee celebrations!
Simon Holmes