Key Notes: 25 June 2021
25th June 2021
Farewell To Year 11
The last Friday in June officially marks the last day for Year 11 pupils. Ours achieved many extraordinary things whilst they were here, not least the fact that they were the first school cohort in Cambridgeshire to study Mandarin as a main language in Key Stage 3. Many of their parents will remember being introduced to Mr Fan at our Induction evening as we explained this change in our curriculum.
We're delighted with how the change has gone and how these pupils have shown others the way. GCSE language update has increased since the change with over twenty Year 11 pupils taking GCSE Mandarin, compared to fewer than ten studying French the year before. Their attitude and progress has been fantastic and a number have even chosen to extend their Mandarin into A-level, where they will continue to be taught by expert MVC staff as we work with Comberton Sixth Form to deliver the A-level as part of their provision. This has been a real success story, and we look forward to confirming our first set of Mandarin results, along with all the other subjects, in August.
iPads for Learning
Earlier this term I wrote to all parents about our intention to introduce iPads over the next year. Our aim is that by September 2022, all pupils in the current Key Stage 3 and those who join us in Year 7 will have access to their own iPads. We are delighted to now be in a position to invite the first pupils to join the scheme for September. We are going to begin with the two year groups who will be at the start of each Key Stage, the current Yr9s (many of whom were part of our pilot project in 2019) and Yr6s. These parents will receive letters with fuller details of the scheme today. We then hope to bring other year groups into the project over the next academic year. More information on this fantastic development can be found on our website here.
Lateral Flow Tests
Many thanks to all those who have been regularly taking and recording Lateral Flow Tests. This is the best way of trying to catch any cases early, particularly anyone who is asymptomatic. Cases in South Cambridgeshire have been rising over the past few weeks, as they have elsewhere and we have felt the impact. Along with other schools we have had to ask a number of pupils and staff to self-isolate. Please continue to test your child regularly so that we can try and catch any positive cases before they spread through the school.
Year 7 History
Historians from year 7 visited All Saints' Church this afternoon during their History lesson. They are developing an understanding of English history by examining sources and studying the past. Parts of the All Saints' Church building date back to the mid-1200s and the font, from around 1130, is the oldest artefact in the church.

Safeguarding: Childline and the Internet Watch Foundation
Childline and the Internet Watch Foundation (IWF) have made a brand new tool so that children and young people can report an indecent image or video of themselves in order that the IWF can take steps to remove it from the Internet. The tool has been under trial for about a year but is now available to all. Given the recent Ofsted report and research from others, we know there are many reasons for taking/sharing images and videos and equally, many barriers to reporting them. It is imperative that young people know they can take action themselves and that something will be done. A young person can even report an image/video that hasn't been uploaded and shared. The IWF will assign a 'hash' to prevent the image being uploaded by anyone. More information from the IWF can be found here and the Childline Reporting Tool, Report Remove, can be found here.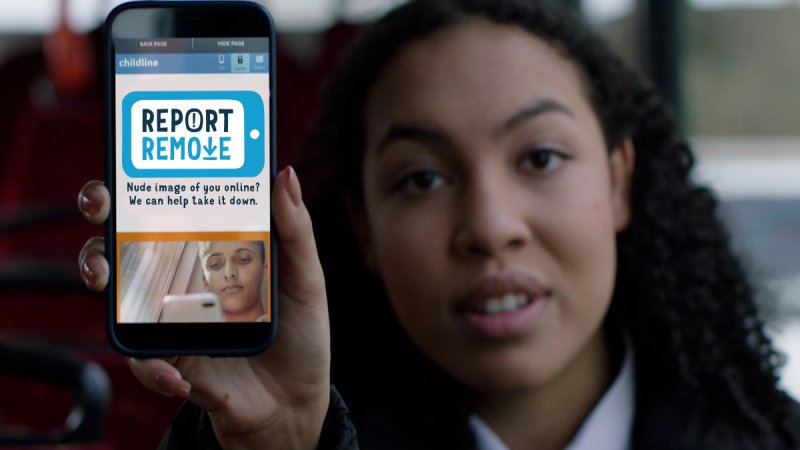 Punctuality and attendance
Attendance at school is important and something we track and monitor closely. Good attendance increases young peoples' chances of achieving the best they can at school, as well as ensuring they have the social interactions that develop them on a personal level. School offers young people consistency and security. As a school, we are bound by local authority and government rules and procedures on attendance. We have been tracking pupils' levels of punctuality to school and to lessons. There will be reward points available for pupils who achieve excellent levels of punctuality in June! Parents will be informed if their child receives 3 late marks or more in a week without an appropriate reason and we will be using sanctions. Punctuality is important to ensure learning time is maximised and pupils learn that being on time is important in the world of work.

Enrichment Activities
There are still lots of enrichment activities pupils can sign up for. Here is the Year 9 Drama Club in action yesterday.
Thursday is a particularly busy day for PE enrichments with Year 7 basketball and running clubs plus Year 8 netball and Directional Multi-sports. Directional delivers various flexible programmes tailored to engage and get the best out of the young people, with the overall aim to raise aspirations and increase self-esteem. All our PE enrichment clubs' leaders have been creative with their spacing due to the Sports Hall being used for exams.
This week our Year 7 basketball club did a fitness circuit and utilised the basketball hoops outside the gymnasium. As you can see, turnout at our Year 8 girls Netball Club remains high. We are delighted to be able to offer a range of clubs, especially those that pupils missed out on previously due to lockdown.

MVC Eco Group
The MVC Eco Group is collecting empty crisp packets (any variety), used pens and board markers to send off for recycling. There are collection boxes located in the school reception. Recycling for both the crisp packets and pens is through TerraCycle who specialise in hard-to-recycle waste products. On the TerraCycle website, you can check out what you can recycle and where the recycling points are.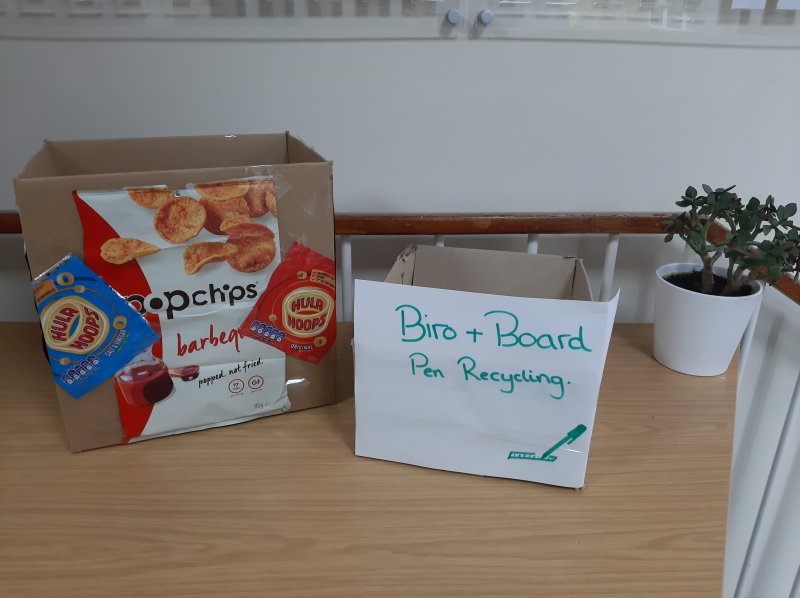 Year 10 Exams
Week one of the year 10 exams is done and dusted. Pupils' excellent preparation and behaviour has ensured the smooth running of all exams.
Physical Education
On Tuesday, our Year 8 Girls had an enjoyable afternoon of football against King James Academy Royston. A fantastic team effort during 7 a-side practice matches and lots of individual improvements resulted in some strong performances. Players of the match were Lulu R, Isla S, Maddie G, Tilly W and Isabel H.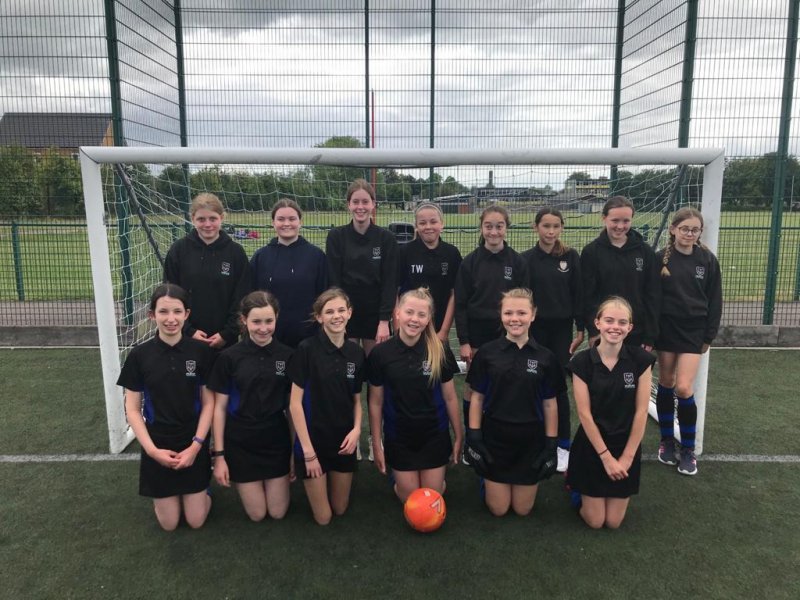 Don't forget..... applications for current Year 9 pupils who are interested in being part of the Sports Leadership Academy at Melbourn Village College are now open! In order to register your interest in being part of the Leadership Academy at Melbourn Village College you will need to submit a short letter of application outlining:
what leadership experience/awards you have;
any volunteering you are doing at the moment/which clubs you would like to get involved with either at school or in the wider community;
what qualities you believe a good leader should display and why you think you should be selected as a member of the Leadership Academy.
I hope you will take advantage of this excellent opportunity that has been offered. Please return your letter of application to Miss Evans (cevans@melbournvc.org) by no later than 16th July 2021.
LGBTQ+ Assembly
On Friday of this week pupils received an assembly giving information about LGBTQ+. The assembly aimed to inform pupils of some key definitions and offer some background to the rainbow flag and what "Pride" is (June is Pride month). With all such matters, we as a school aim to provide pupils with the information, in an unbiased way, to enable them to respond appropriately and respectfully to situations that may arise in their life. Some staff are wearing rainbow badges and have posters up in their room so that pupils are aware of who they can speak or ask questions, if they feel the need.
Wellbeing Wednesdays at MVC
All tutor groups across the school receive a mental health and wellbeing session with their tutor every Wednesday. Topics that have been covered include growth mind set, resilience, physical wellbeing, mindfulness, trying new things and metacognition. This is something we would like to develop further next year. Please do get in touch with the school if you are worried or concerned about your child's mental health via the email address MEL-PupilWellbeing@melbournvc.org
Pupil Showcase: Year 9 Pop Art
Year 9 pupils have been producing some amazingly colourful pop art illustrations this week. See below.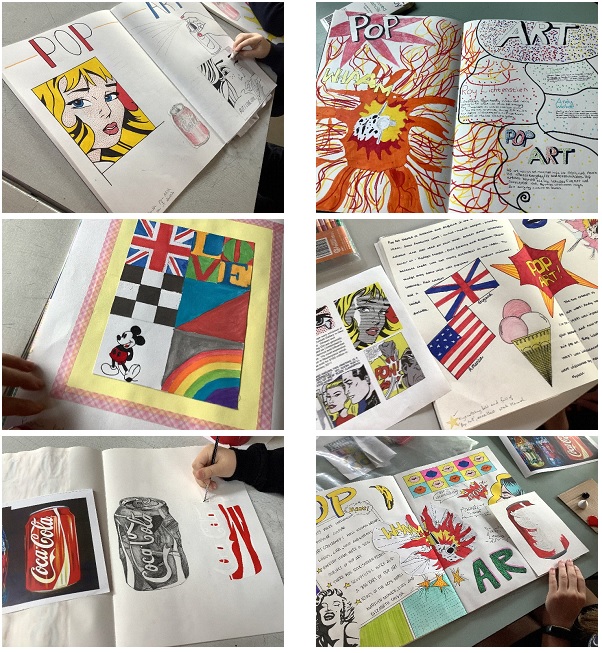 In addition, there is an article about the MVC Virtual Art Exhibition in the local paper, The Crow, this week and also in their online edition here.
Have a good weekend,
Simon Holmes