Key Notes: 21 October 2022
21st October 2022
School Improvements
Already we are drawing to the end of the first half term. The students and staff have all worked hard adapting to the positive changes that have taken place. All these changes are for one purpose – to make Melbourn Village College a better school. An email was sent to all parents and carers earlier this week outlining some of these improvements and I will continue to keep you up dated as we move forwards.
Pastoral Staff
Students and staff are beginning to notice the positive impact of the changes to our pastoral team. We are moving to a position where each year group has an allocated member of Associate (non-teaching) staff to support the students. This member of staff is also available for you to contact directly as form tutors/Heads of Year are teachers, and spend most of the school day teaching. These Pastoral Support Officers are:
Ms R Drum: Year 7
Ms R Howard: Year 8
Ms G Butcher: Year 9 (from 14th November)
Ms E Tidby: Year 10
Ms A Flowerdew: Year 11
Design and Technology
Mr Nash, teacher of design and technology is asking for donations of any clean unpainted offcuts of wood to assist with KS3 Construction and DT projects. He would like any small offcut sections of softwood materials and plywood which you may have left over from your DIY. These will be used by students to make prototypes for their model-making tasks and coursework. Unfortunately, we cannot accept painted wood, chipboard or MDF type materials. Donations can be handed in at Reception.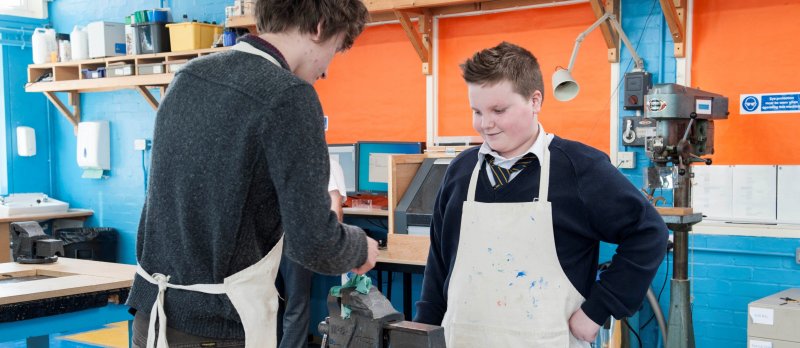 Forthcoming Events
1st-4th November: Year 11 Mandarin Speaking Mock Tests
1st November: University of Hertfordshire Talk for Year 9 and 11 students
9th November: Year 9 Enterprise Day in school
Year 7
The year 7 students have had a fantastic start to their time at Melbourn VC. Lots of new friendships have been made, enrichment opportunities experienced, and all the young people have fully immersed themselves in lessons. In assembly this week they have reflected on the first half term. Hawking Form were congratulated for gaining the most achievement points and Lewis Form for completing the most time on Timetables Rockstars. Well done!
Science
Our Science Noticeboard has been updated with a Halloween theme! Find out about the blood, spiders, pumpkins and the science of fear!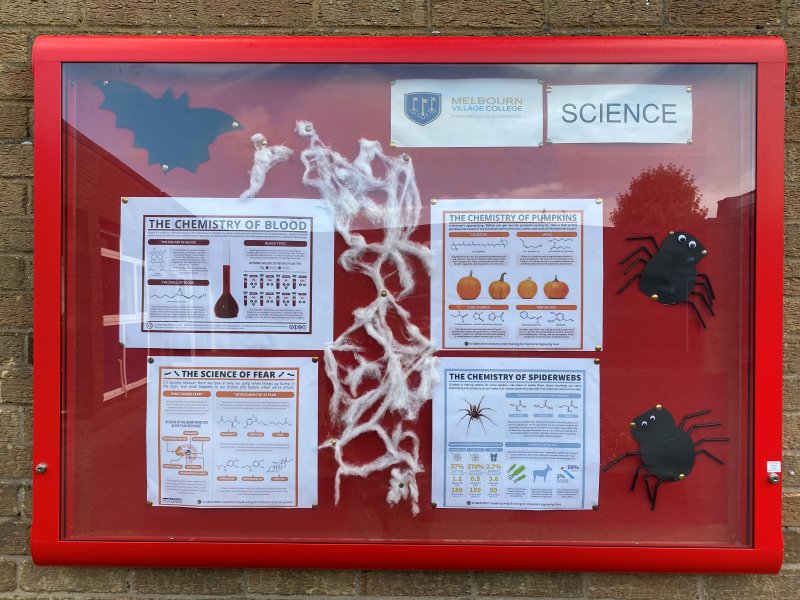 Black History Month
October is Black History Month and students have been spending time in forms considering why this event is important, and discussing significant people and events in the history of the black community and their positive impact on the world.
Spanish
Spanish classes have been completing tasks on Languagenut to help them learn new vocabulary. The chart shows the top 5 classes this week. Year 9 students have had assessments this week and class 9XE have been revising really hard, achieving 4 of the top 5 student scores. The top five pupils have all received positive achievement points on Go4School.
Rugby after half-term
Most of the Year 7 - 9 boys classes will be starting rugby after half-term. These lessons will be on the field and pupils are advised to wear boots and gumshields. If parents would like assistance in buying these items, please contact Mr Barlow.
Physical Education: Year 9 and KS4 Hockey Fixture
On Tuesday afternoon the sun was shining as we welcomed Bassingbourn VC for a friendly hockey fixture. With an early 2-0 lead to Bassingbourn, our hockey team were determined and shooting with much more confidence by the end of the 2nd quarter, making the score 2-1. The girls stayed focused and determined to win, keeping the intensity up until the final whistle. They worked well together as a team and were unlucky not to get a win. The final score was 5-2 to Bassingbourn. Congratulations to goal-scorer Isabelle (x2) and players of the match, Hattie and Laura.

Sports Leaders
We have some exciting courses and volunteering opportunities for our Year 10 Sports Leaders to book on to. Students should check their school email account or speak to Miss Evans for all booking links.
Football Refereeing Course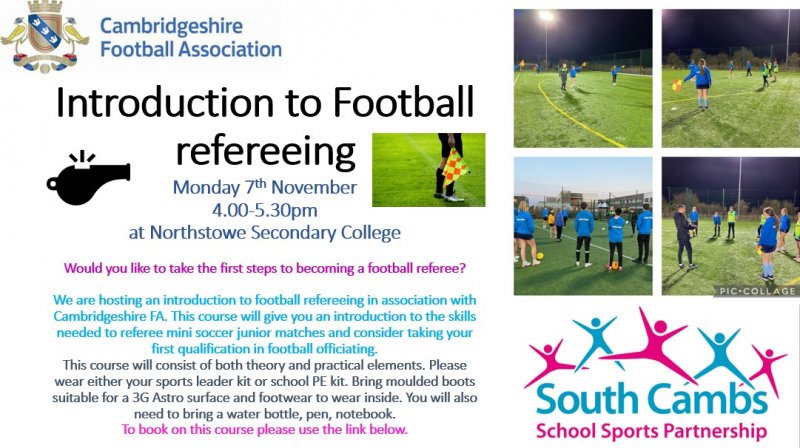 October Half Term Volunteering
If you would like to volunteer at the South Cambridgeshire District Council run Athletics and Netball camps in October half term, please complete the form here.
Athletics: 25th October 00-3:30pm at Cambridge University Athletics Track, CB3 9AD
Netball: 26th October 00-3:30pm at Impington Village College Sports Centre, CB24 9LX
Library
Mrs Shakespeare from our Student Support Centre recently met with a volunteer from The Hub Café in Melbourn Village. The Hub have received a grant from local property developers. Hopkins Homes to buy some books aimed at children in Y7-11 with SEND to encourage them to use the Hub library facilities. Brodie, Keira and Grace from SSC chose some books from the school library that they would like to recommend. Mrs Shakespeare said "once the Hub have a new selection of accessible reading books, my colleagues and I are planning to arrange regular visits to the library with our SSC students."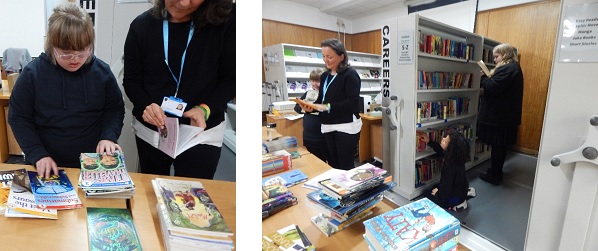 SCDC Wellbeing Week Events
South Cambridgeshire District Council invites you to come along to one of their free events to find out what support and services are available in your local area to look after your health and wellbeing. This includes sport and activity services, community groups and health checks. You can also talk to the service providers about what would benefit you in the area. See poster for more information or email: ben.truett@scambs.gov.uk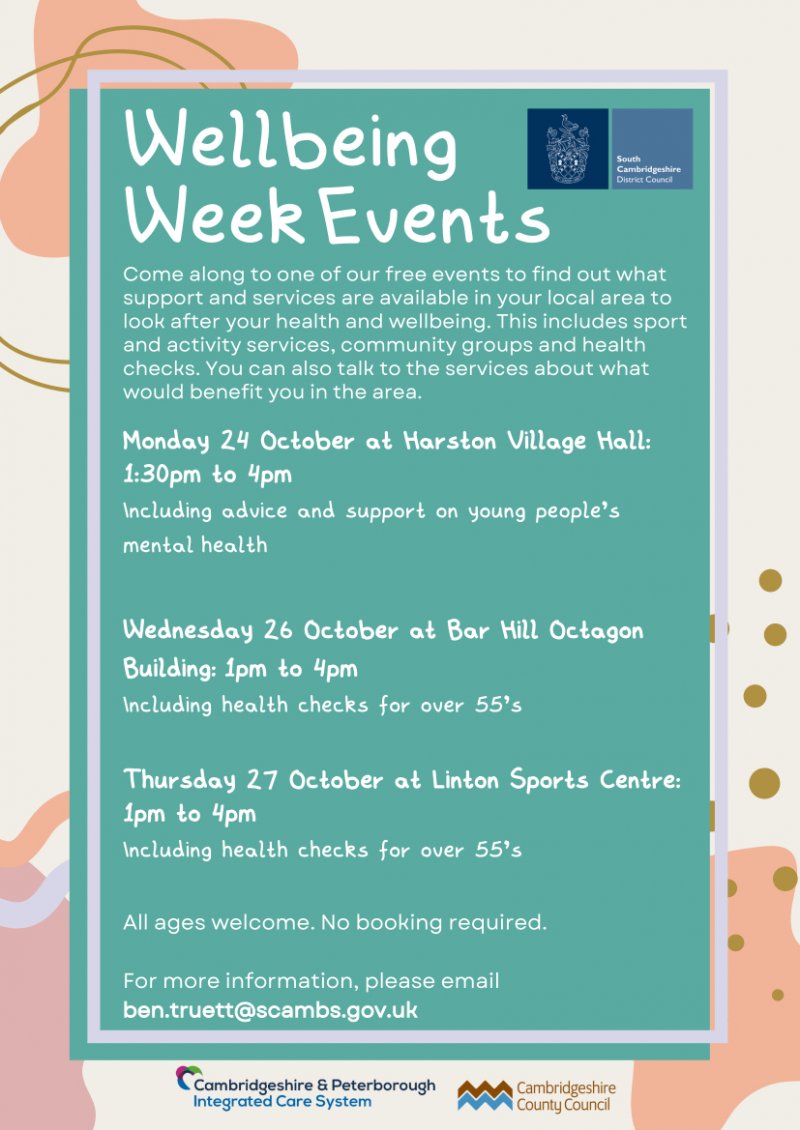 Student Showcase: SEND Enrichment Art and Y11 Art
This week we are showcasing some of the wonderful work by students who attend the SEND art enrichment class on Mondays.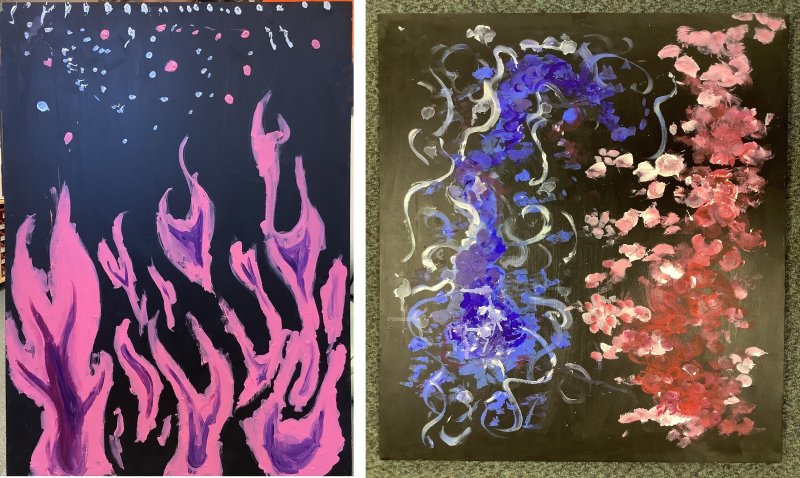 Also, here are some more outstanding pieces of artwork from our Year 11 art students who have been working on artist research and response pieces in relation to the artists they have studied.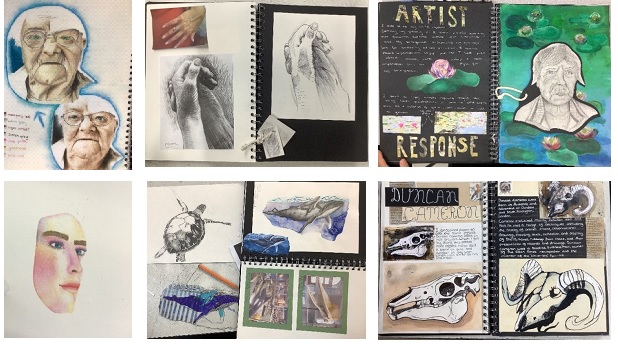 Train to Teach
Please see the attached flyer with information about training to teach. More information is available on the CTSN SCITT website: Events - CTSN (ctsnscitt.info)