Key Notes: 14 May 2021
18th May 2021
Face coverings
You may have heard in the media that from Monday, students no longer have to wear face coverings in lessons or even in communal areas of the school, although other mitigations, such as year group bubbles, hand washing, social distancing and the one-way system remain in place. Please note that pupils will still need to wear face coverings when travelling on school buses or public transport and we will also ask them to wear them whilst in first aid. If pupils wish to continue to wear a face covering around the site or in lessons, they are welcome to do. Staff will still be wearing them some of the time. Please also continue to test your child regularly and record the results. Thank you for your ongoing support of these measures – it's good to be taking this next positive step back towards normality.
Promoting Careers at MVC
Next half term will see a number of events for all pupils in Y7 to Y10 which will get them to think about future jobs and careers. We will have some virtual events during lesson time where people who work in a variety of sectors will talk about their job and career, with opportunities for
questions from pupils.
Mental Health Awareness Week - Focus on Nature
Each day this week tutors have been challenging pupils to do something to promote positive mental health. The challenges have included saying "hello" or asking "how are you?" to someone they do not know very well, or noticing the environment around them more – appreciating social time at school with their friends. For parents, there is a lot of very good information online about young peoples' mental health and wellbeing. Here are some links to parent pages: mentalhealth.org, youngminds.org, place2be.org.
New staff introduction

Mrs Sage is our new Pastoral Liaison Officer for Child Protection. Before joining Melbourn VC she taught Geography for 16 years in Staffordshire and Cambridgeshire. If you need to chat to someone from the pastoral team or would like some support, you will find Mrs Deadman (Pastoral Liaison Officer for Mental Health) and Mrs Tidby (Pastoral Liaison Officer for Attendance) in the KS4 office. Mrs Daly (Pastoral Liaison Officer for Pupil Premium and Young Carers Champion) and Mrs Sage (Pastoral Liaison Officer for Child Protection) are in the KS3 office.
MVC Online Safety Newsletter – May 2021
The first edition of our monthly Online Safety Newsletter is being sent out with this issue of Key Notes and is also available on our website here. This month the newsletter looks specifically at Nintendo Switch, Snapchat, Discord and Houseparty. Each section explains: How the social media app works; What parents should be aware of; Safety tips and further information such as reporting tools and additional links.
Safer Schools Newsletter - May 2021
The latest edition of the Safer Schools Newsletter from Cambridgeshire Police is being sent out with this edition of Key Notes. It includes information and advice about County Lines and Criminal Child Exploitation; cycling safety; e-safety and apps that parents/carers need to be aware of; E-scooters and the law.
Physical Education
On Tuesday a rugby coach from Shelford Rugby club came in to do some work with some of the Year 7 girls. They had a great time and the coach was very impressed with how quickly they picked up the basic skills. With more sessions booked we are excited to see what pupils can achieve. If any girls are interested in rugby and would like to learn more please email allgirls@shelfordrugby.co.uk
Living Sport Youth Community
Living Sport, the Active Partnership for Cambridgeshire & Peterborough, are running a Youth Community group for 14‑19 year olds. It is a great opportunity for young people to become involved in shaping youth community sport and physical activities by 'having their say', volunteering, gaining experience and training, and gathering Youth Voice. There are a whole range of opportunities available and you can choose how much time you wish to commit.: from weekly volunteering to monthly Youth Panel meetings. They are looking for representatives from all South Cambridgeshire Secondary schools. Youth Community meet-ups will be virtual for now. Deadline for applications is 31st May 2021
See the link below for more information: www.livingsport.co.uk/living-sport-youth-community
Be Ready
Being Ready is one of our three keys to success. Please make sure your child turns up to school with the correct books and equipment (pens, pencils etc) and in the correct uniform.
Pupil Showcase: Year 9 Art and Year 10 English
Year 9 pupils have been learning about POP ART including the work of Roy Lichtenstein and Andy Warhol. They have been drawing and painting images based around pop art, presenting them in a colourful and visually interesting way. Pupils in Year 10 have been studying poetry anthologies on Power and Conflict. Below are some examples of their work.
Have a good weekend,
Simon Holmes
Pupil Showcase: Year 9 Pop Art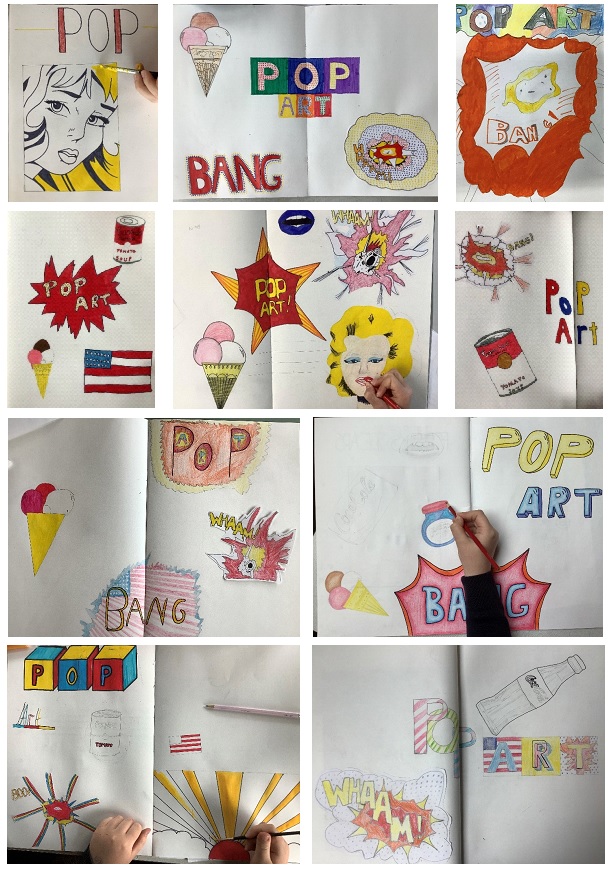 Pupil Showcase: Year 10 English poetry analysis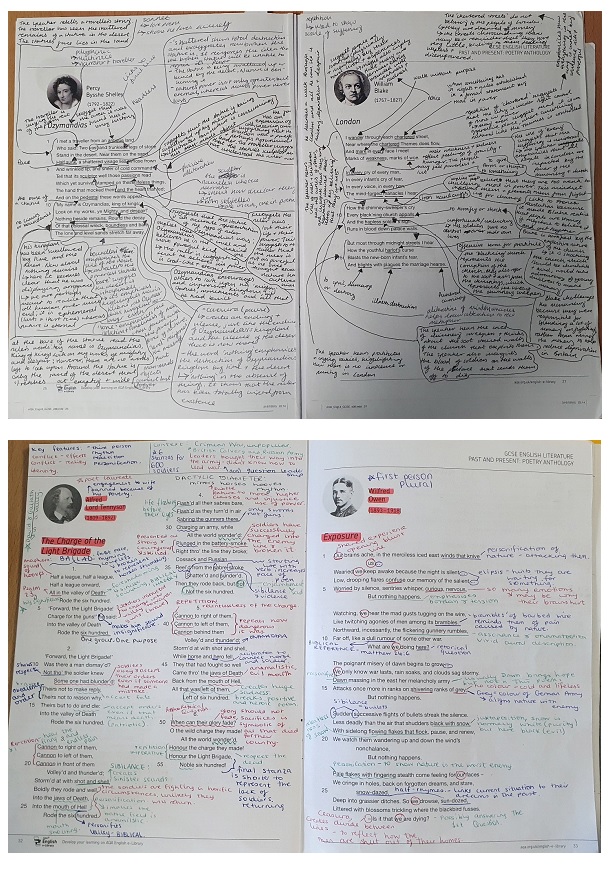 Key Notes: Principal's Newsletter 14 May 2021