Key Notes: 08 May 2023
5th May 2023
Spanish immersion trip
Year 8 students enjoyed an amazing immersion trip to Cantabria from 1st May- 5th May organized by Links Into Spanish. They took part in a full schedule of activities including: Spanish lessons with students from a local school, learning about life in Cantabria in the bronze age, enjoying a fantastic visit to the caves of Altamira to see the 20000-year-old cave paintings, and trips to the Gaudi museum and Cabarceno Wildlife Park. They spent a fun-packed day with their friends from Colegio de Sagrada de Familia, who they met at Melbourn earlier in the year, working in groups to deliver and create some great presentations. They also played football, did some dancing, tried out some of the local sports, enjoyed a treasure hunt in the lovely village of Comillas and spent time on the beach sampling the ice cream, churros and chocolate. A great time was had by all!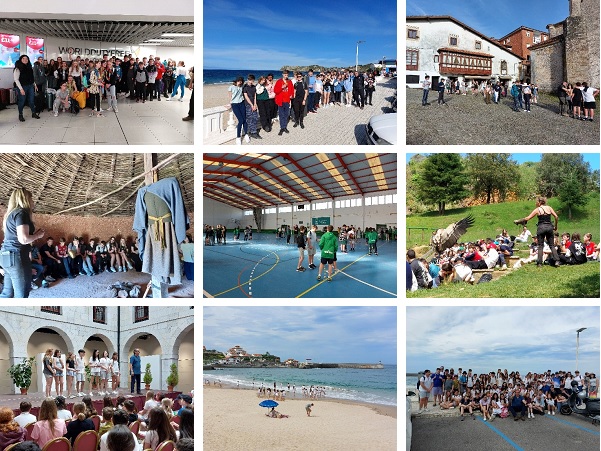 Temporary changes to the School Day Timings
To accommodate the GCSE timetable we will be introducing temporary changes to the timings of the school day between 15th May and 16th June 2023 as follows:
8:40 Buzzer – move to tutor room
8:45 Tutor time and registration
9:05 Period 1
10:05 Break
10:20 Period 2
11:20 Period 3
12:20 Lunch
13:00 Period 4
14:00 Period 5
Maths success for Year 10
Year 10 students Isla, Maddie, Mayuha, Tilly, Alex, Gethin and Alfie visited Linton Village College before Easter to compete against 10 other schools in a Maths Fest. They did extremely well and were a credit to MVC. One of our teams was commended for having consistently high scores in every round. An impressive feat, especially considering there were only 3 of them in that team! Well done to all.

Physical Education
Well done to our Year 9and 10 netball team for their excellent team effort against an evenly matched Cambourne side. Down by 2 goals after the first quarter, with a few changes of positions, MVC picked up momentum intercepting a number of balls in defence, attacking with more confidence and playing some excellent netball. MVC led the second quarter 12,9 and 3rd quarter 14,12. A really lovely game of netball to watch. The final score was 19,15.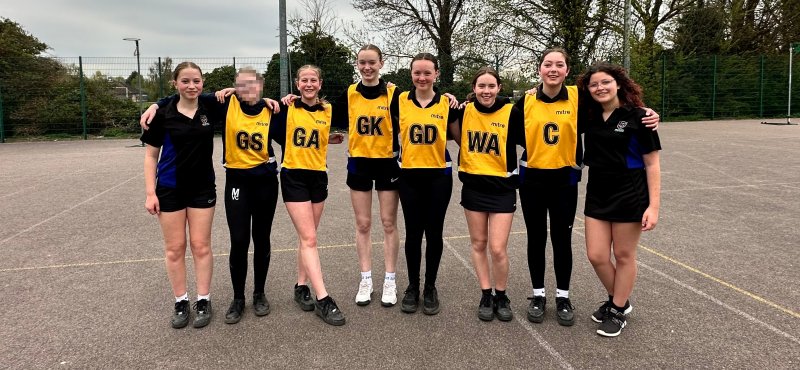 'Wonderpass' underpass
MVC students had the opportunity to design a mural for the 'Wonderpass' - a community-based project, organised by the Meldreth, Shepreth and Foxton Community Rail Partnership.
Featured below are the three winning designs by Harper Y7, Ellie Y8 and Abi Y9. The overall mural composition was designed by local artist, Bec Barnes, and painted by more than 100 volunteers with frames designed by community groups from the local area. It has transformed the dark underpass between Melbourn and Meldreth into a bright, vibrant, and beautiful corridor. It was fantastic to be part of this project to achieve something special and personal to each group and the wider community.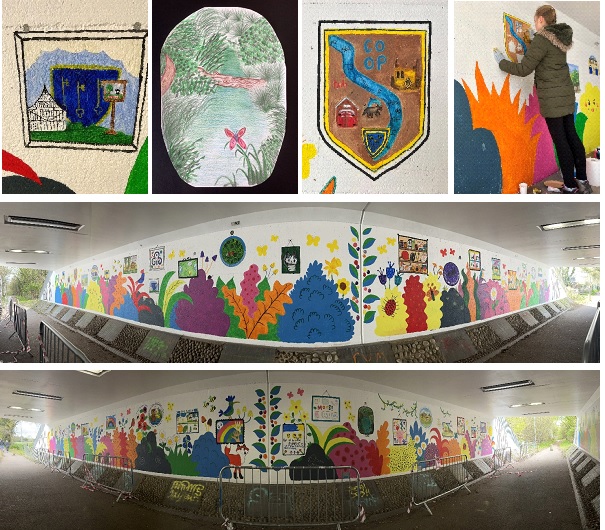 Year 10 Thorpe Park trip
On the last day of Spring Term over 80 of our Year 10 students went to Thorpe Park. This was a reward trip ahead of a busy period of exams. It rained heavily and they all got a bit wet in the afternoon, but the queue times weren't too bad and a great time was had by all!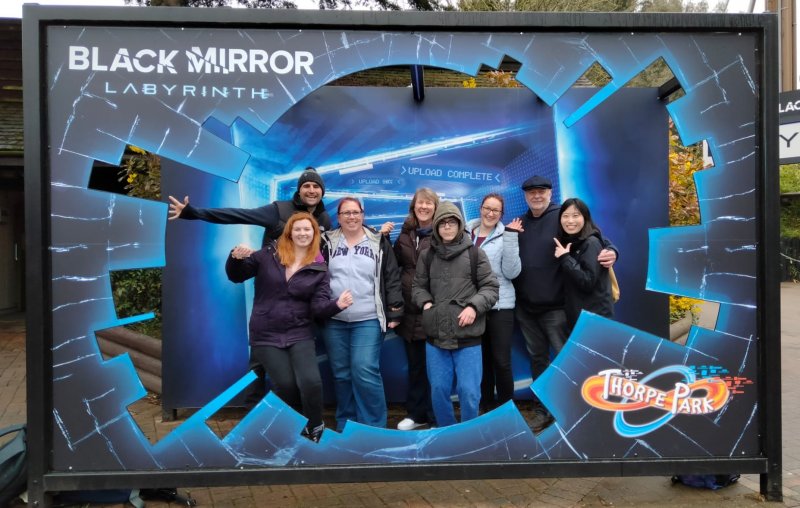 Journey to the East: A Voyage of Discovery
Year 10 students attended the "Journey to the East: A Voyage of Discovery" event in Birmingham in March. This aimed to provide a deeper understanding of Chinese culture and history to motivate their further learning of Mandarin at A level. The event included a series of talks on different topics, such as the Opium War, President Xi Jinping, Chinese internet literature, Chinese cartoons, and a song competition. Students also enjoyed a live performance of Chinese music by the famous band 'Transition'. This was followed by a traditional Chinese meal to experience the country's culinary culture. Students enjoyed the food and appreciated the chance to try something new.

Ukrainian students benefit from cross-Trust support
We were very fortunate to have a visit from Oksana Kramer the librarian from one of our partner schools, St Peter's. Oksana is Ukrainian and visited a small group of our Ukrainian students and some of their peers. The students chose to play badminton first and then enjoyed some interactive educational games to help improve their knowledge of the history, geography, culture and tradition of Ukraine and the United Kingdom. Students discovered a lot of new interesting facts about these countries and finished by giving Oksana a tour of our school. Thank you to Mr Barlow for organising this session.

CCC Safer Schools Newsletter – May 2023
May's edition of the Cambridgeshire Constabulary Safer Schools Newsletter is being sent out with this edition of Key Notes. The subjects covered are as follows:
Operation Sceptre: Knife Crime Awareness Week of Action
Top Tips for being Cyber Resilient
Nitrous Oxide Canisters: Parent and Carers Awareness
ECOPS – Local Policing Neighbourhood Alerts
Kids Safety Net Workshop: FREE Online Workshop for Parents and Carers
Science Noticeboard
The current theme is, of course, the King's Coronation! Featuring… the chemistry of the crown metals and precious stones, information about the 'Scientists corner' in Westminster Abbey, and the Chemistry of Spinach and Tea (part of the 'Big Lunch')!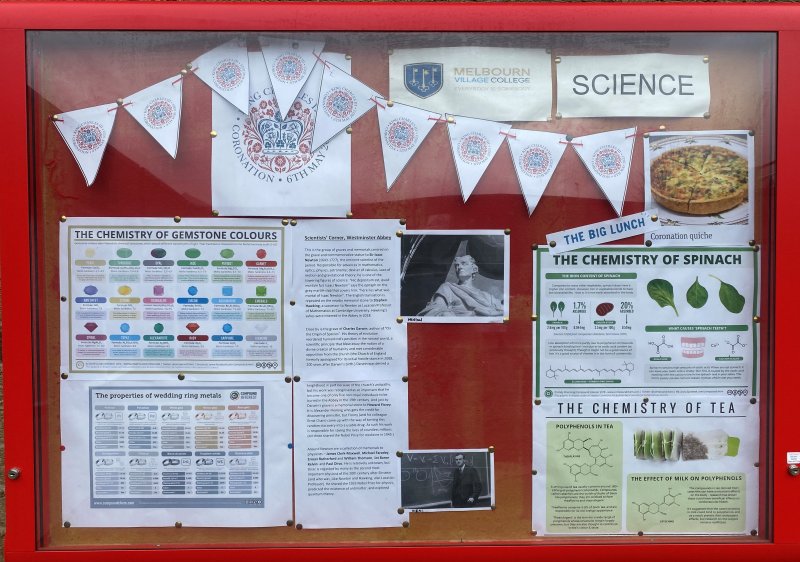 Vacancies
We are currently advertising the following vacancies on our website:
Pastoral Support Officer (Maternity Leave)
Teacher of Maths
Head of Mathematics
TA for Cabin
With best wishes,
Christopher Bennet
Executive Head Teacher