Key Notes: 06 May 2022
6th May 2022
Exam Season Has Begun!
This week and next see our Yr10 exams, immediately followed by five weeks of year 11 written exams. Some of the Yr11 speaking and practicals have already taken place. Pupils in both years have begun really well and we wish them all – and Yr11 in particular – all the very best through the exam season.
In addition, Yr10 have had mock interviews today, meeting with local businesses/industry personnel as part of their personal development and career education provision. We were also visited by a professional photographer who was updating the photographs for our new prospectus and for the website. There were lots of practical lessons taking place, including cooking, woodworking, sketching, and a 'flame-thrower' experiment in science!
MVC – the subject of research
As a school we have been learning about Formative Assessment via the nationally recognised and endorsed EFA training from SSAT. The training looks at how teachers check understanding during lessons in order to improve learning. Last week we welcomed a researcher into school to interview some of our staff about the two year project. The researcher from the national Behaviour Insights team came along to find out more so that they can include MVC in the national report for the Department of Education. More researchers from the BI team will return in June to observe us in action! Earlier this term we shared our experience so far with other teachers from across the Cam Academy Trust.
More iPads coming soon
We have been very pleased with how Yr7 have been using iPads in lessons and the new opportunities it is opening up. Ms Smith and the IT team are working hard to ensure that we can roll out iPads to more year groups this term. Details have been emailed to parents and carers of years 8 and 9 and we aim to have all MVC pupils with iPads by September 2023. More information can be found on our website here.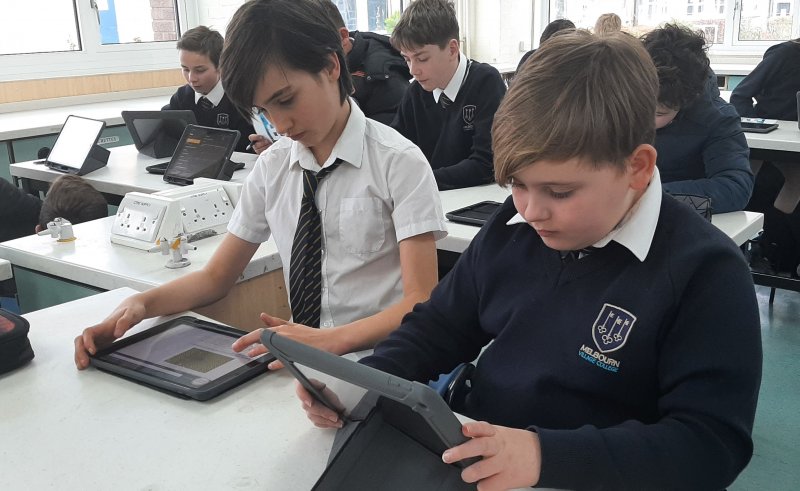 Physical Education
After last week's year 10 boys' heroics in the football County Cup, it was over to the girls for some Year 9 and 10 netball matches.
We hosted Bassingbourn on Tuesday and were pleased the weather had improved, allowing our netball teams to train outside. A special thank you to Mrs Rogers who has gone above and beyond her role as a maths teacher by firstly transporting some boys to the football last week and also running the year 9 girls netball team this year!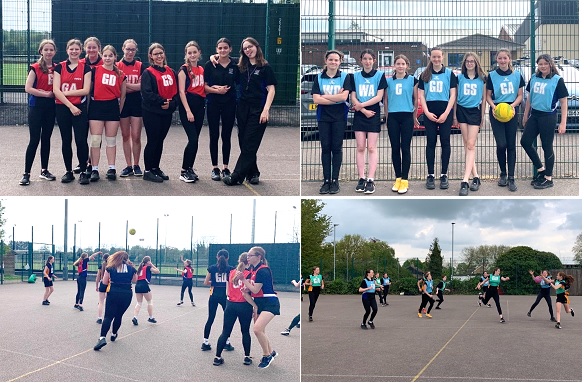 We would also like to thank local football team, Melbourn Dynamos, and in particular one of our Year 10 parents, Bill, who donated the football kit for our final last week. Whilst many of our boys play for the Dynamos, Bill collected other shirts and loaned them to us. This was very kind and yet another sign of great community spirit here at Melbourn.
Cookery Competition
Miss Giles would like to encourage pupils to enter the Galvin Tarte Tatin Competition:
How to enter:
Bake a delicious apple Tarte Tatin
Take a picture of your creation
Share the picture on Instagram by Tuesday 31st May, tag @GalvinRestaurants and use the hashtag #GalvinTatinComp
Eat your delicious Tarte Tatin!
For more information go to: https://galvinrestaurants.com/galvin-tarte-tatin-competition/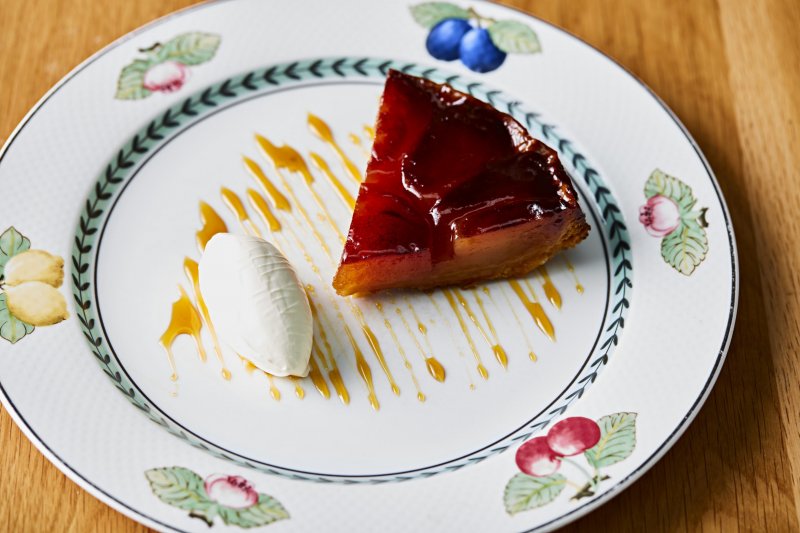 Pastoral Support – Exam Stress
The exam season has begun for years 10 and 11, and with this in mind the Kooth "Exam stress workshop" could be a valuable resource for parents and pupils. You can watch a prerecording from a live event held by Kooth (23 mins long). The video shares information, resources and examples aimed to support pupils through exams. You can view the workshop video here: Managing Exam Stress Workshop. Kooth's Guide to Coping with Exam Stress is being sent out with this Newsletter. It contains lots of tips to help pupils cope with exam stress. There are also some useful reminders on The Guardian website: Exam stress: how to help children cope with GCSEs and A-levels
MVC Eco-Schools Action Plan Summer 2022
The Eco Group have produced an action plan for the summer term, see below:
Eco-Schools Topic 1: Biodiversity

Aim: Increase biodiversity by planting more pollinator-friendly plants.

Action(s):

Gardening club after school on Mondays.

The school has stopped using pesticide to control weeds on school site. Ask school if we can have areas where grass is allowed to grow longer and plan to plant a wildflower area next year.

Eco-Schools Topic 2: Marine

Aim: Reduce the amount of single-use plastic which can end up in the marine environment.

Action(s):

Litter picking in the stream on school boundary. Trialling and promoting different products that use less plastic packaging.

Put helpful tips to reducing single use plastic into the school newsletter.

Eco-Schools Topic 3: Litter

Aim: Reduce litter in our school community.

Action(s):

Increase the number of bins on playing fields. Litter pick in the stream on school boundary.
Eco-tip: Have you ever thought of using a shampoo bar? There are now lots to choose from and you can buy them from most supermarkets. One less plastic bottle and easier to fit in a washbag when travelling!
Post-16 Open Evenings & Taster Days
Y10 pupils will soon receive details about post-16 Open evenings and taster days, a number of which will run this term. Keep an eye out for the full list from Mr Willder.
Deadline for Year 10 Work Experience Placements 25th May
A reminder that Y10 pupils need to secure a work experience placement by Wednesday 25th May. Completed placement forms (signed by the employer and parent/carer) should be given to Mrs Brown in the Exams/Maths office or handed into reception. If you have any queries or are able to offer a placement to one of our pupils, please email: tbrown@melbournvc.org
Have a good weekend,
Simon Holmes