Immersion in Art
10th June 2019
To enrich students' knowledge and understanding of art and to prepare them for their GCSE course in Sept, Year 9 potential GCSE Art students visited Kettles Yard Art Gallery.
Included in the trip was an escorted tour by the Art Education Officer of the exhibition of the work of artist Oscar Murillo, a tour of Kettle's Yard House with sketching, and a practical workshop led by an artist.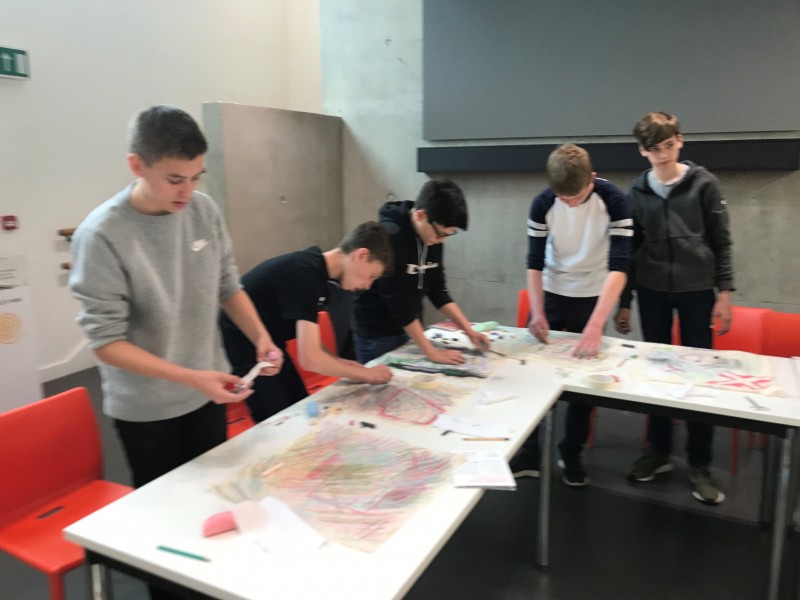 Murillo, who has been nominated for the 2019 Turner Prize, was praised by the Turner Prize jury for the way he pushes the boundaries of materials, particularly in his paintings.
His work incorporates a variety of techniques and media including painting, drawing, performance, sculpture and sound, often using recycled materials and fragments from his studio. Murillo's work reflects on his own experience of displacement and the social fallout of globalisation.
Head of Art Sarah Heeks said: "Kettles Yard is one of the outstanding contemporary art galleries of the world and we feel that this trip really enriched and extended the students understanding and appreciation of modern art.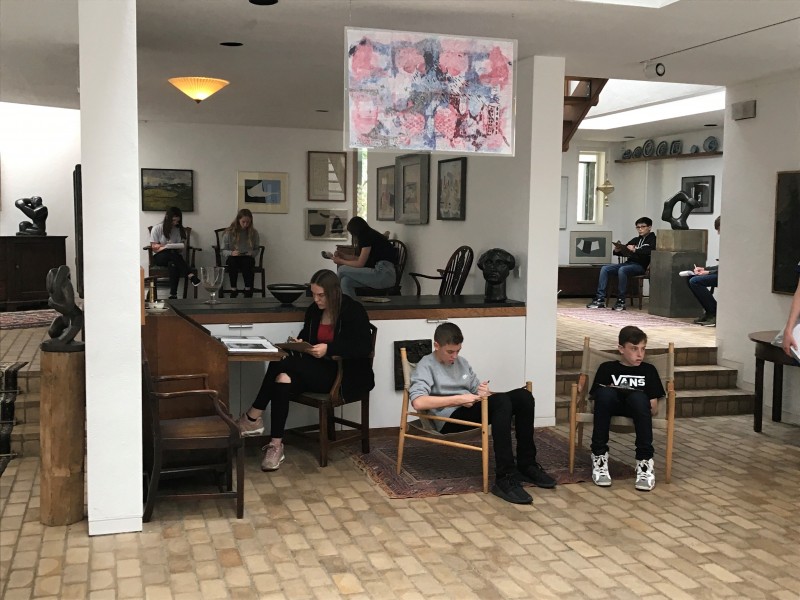 "We wanted students to engage in a workshop outside the confines of school and push their artistic limits.
"We see it as both enriching for them artistically and culturally. Murillo's work is very textured and exciting, so it really inspired students to experiment with painting/drawing and thinking about art.
"The students were taken around the exhibition and house by an Art Education Officer and learnt how to analyse and discuss art. They also participated in a practical work shop run by an artist."