Athletes shine for MVC
20th June 2019
Melbourn athletes had a successful day at the Olympic Cup, finishing with five titles and a host of rostrum finishes.
Years 8s now have three Cambridge and District champions after Abigail Rickles (long jump), Harriett Henry (200m) and Alan Plester (200m) all won their events, as did Year 7 George Munday at this first Olympic Cup (hurdles) and Emily Jelly in the Year 10 high jump.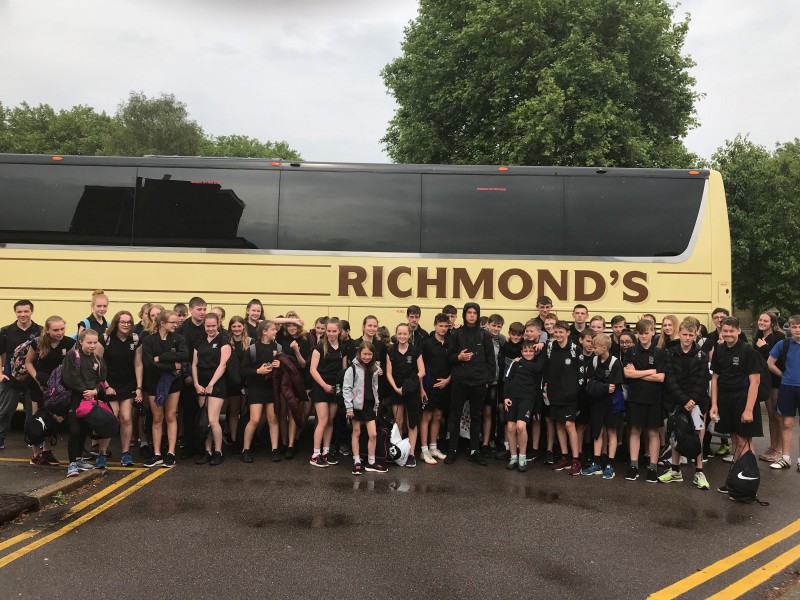 There were runners-up spots for Year 7s Annabelle Helme (100m) and Kerian Le Strat (discus), Year 8s Daisy King (Hurdles), Henry Kay (javelin), Tom Ormsby (300m), Year 9 Gethin Rogers (triple jump) and Year 10 Amber McCarthy (hurdles) and Louise Hawditt (long jump).
Josh McMurrough (Year 7 800m), Alfie Clarke (Year 8 1500m), Daisy Adam (Year 8 1500m), Henry Silver (Year 8 800m) Alex Dunlop (Year 9 300m) Dexter Todd (Year 9 hurdles), Harry Hiscock (Year 9 800m), Oscar Willers (Year 9 long jump) and Murphy Watters (Year 10 100m) all finished third in their events.
The overall results are expected later today.